Virtual Mother's Day with Relaxing Lemon Balm Tea
Sometimes as a designer, things get personal.
Happy Mother's Day to all you wonderful, dedicated mothers. Quarantine has affected each of us in various ways. Working from home, I have had to get scrappy and creative for our That's Tasty social media inspirations we share. Ingredients are not always plentiful, budgets aren't the same, among many other hurdles. But the mission remains the same, connect with fellow food lovers and offer valuable and inspirational tips, and most importantly, now more than ever, stay connected!
Then just a few days ago, I welcomed a new friend into our quarantine — a beautiful Organic Lemon Balm plant. Wow, I really love my job. This fantastic plant immediately hits me with a lemon, minty aroma, and my first thought is to add a few leaves to my freshly brewed iced tea recipe. As you may have guessed, it is DELICIOUS.  So, as I sit at my computer, brainstorming ideas for my next social media post, I take a sip of my iced tea, there it is, inspiration! Just 5 feet away, bringing me comfort as it has for the last twelve years… my grandmother's teacup resting on its saucer.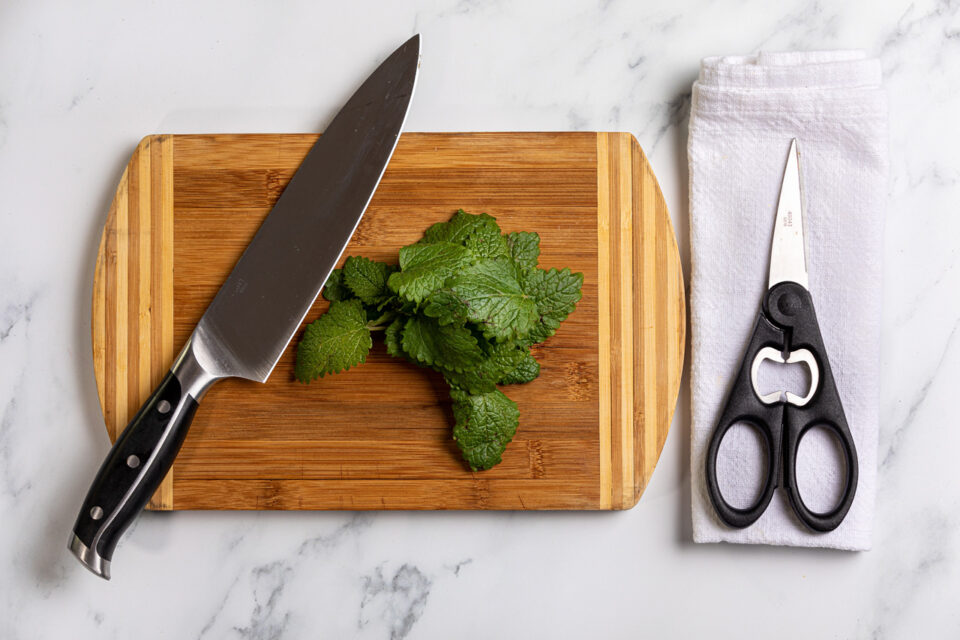 You see, my Mom-Mom loved her daily cup of tea. A fond memory when I was a young girl, she lovingly showed me how to make it "just right." Now it should be known that her version of tea was a bit different than you, and I may prefer it; her version might as well have been called hot water. "Dunk the bag, only three times," she would tell me, "no more, no less."  The result was a cup of pale, hot water.  That simple. She didn't care for milk or sugar.  Who can argue, it's what she enjoyed.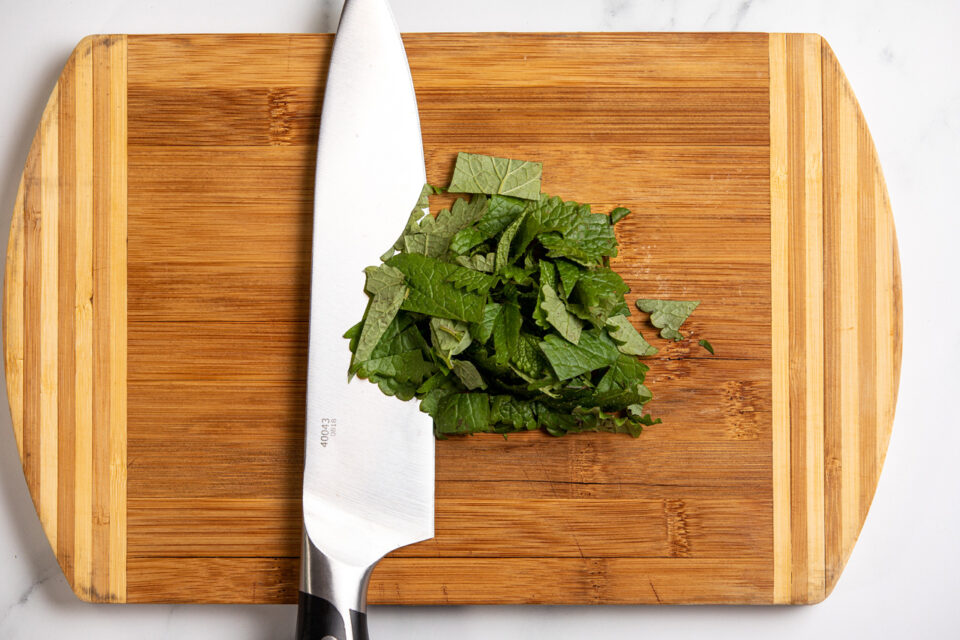 Looking back now, this is so contrary to who she was. We shared an intense love of sweets. She loved an ice-cold Coca-Cola and always had a Hershey bar in her clutch purse for me when she visited. She would secretly pass me a few dollars at the end of her visits and explain it was for the when the ice-cream man made his rounds. Sweets… and Mom-Mom; I am smiling.
To add one more visual, Mom Mom's laugh was infectious. I can hear it now with warm thoughts of her hugs, which were a magical smothering of chocolate, Ireland, laughter, and unconditional love.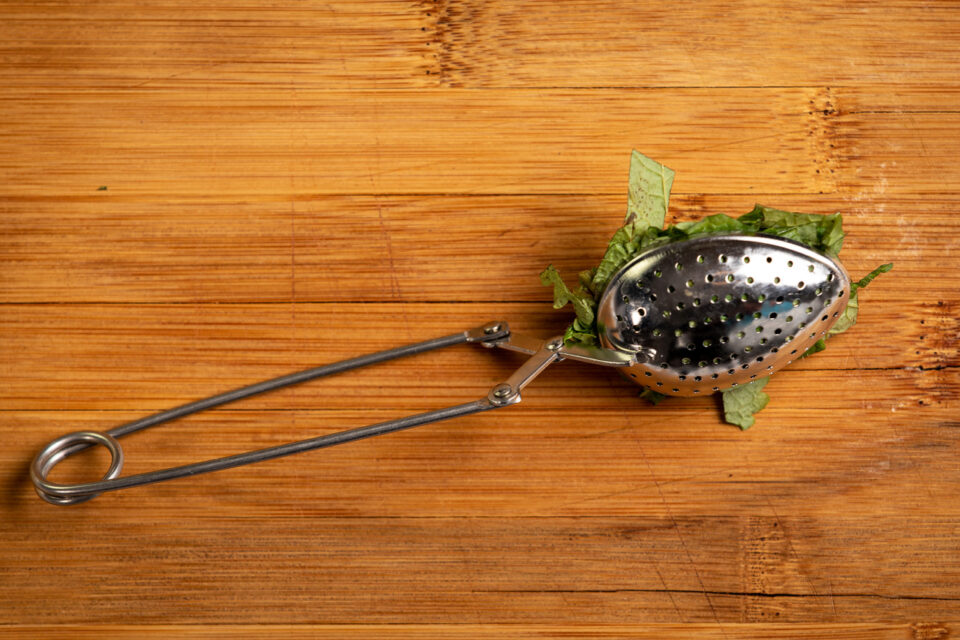 Please enjoy this recipe for Lemon Balm tea. It's simple and delicious, and let's embrace all these incredible women who have made this world a better place. I'll be drinking mine in Mom-Mom's teacup. And yes, this is her cup, and my Mom-Mom featured in the photo.  If you are able, make a special moment with your mother or grandmother (or both) this Mother's Day.  A video call and a cup of tea with her might become a memory that you will never forget.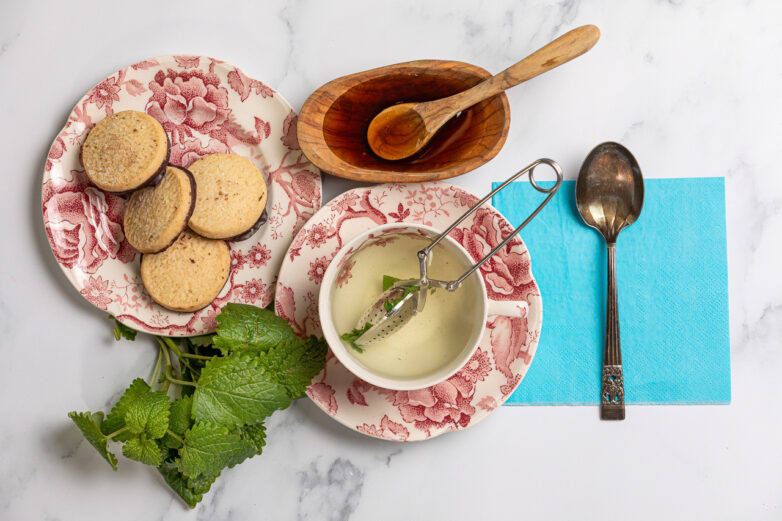 Relaxing Lemon Balm Tea
Ingredients
¼ cup fresh Lemon Balm leaves chopped
1 cup water
1 tsp. raw honey (optional)