A Versatile Thai-inspired Marinade
If you are one the many who love the bold, fresh flavors of Thai food, this dressing/marinade is for you. This is a very flexible recipe that uses common ingredients you can find in your grocery store combined with fresh mint, That's Tasty Lemongrass, Basil, and Garlic Purées, which are available in the produce section.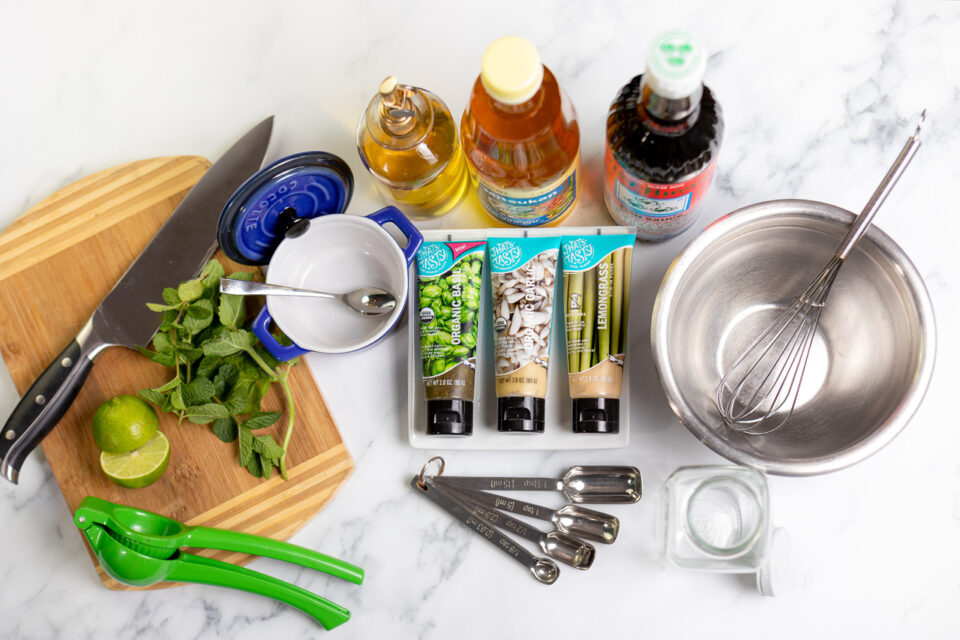 As a salad dressing, it works well on crisp lettuces, or chop salads with your favorite garden vegetables.  Add fresh Thai basil leaves and a lime for fresh flavor and a fun summer flair.
Quick Thai Dressing (or Marinade)
Ingredients
1/2 cup rice wine vinegar
1 Tbsp fish sauce (more to taste)
Mint chopped finely into 2 heaping Tbsp
Juice of 1 large lime
2 Tbsp Basil Purée
3 Tbsp Garlic Purée
1 tsp Lemon Grass Purée
Salt and pepper to taste
1 Tbsp brown sugar (optional)
1 Tbsp sriracha sauce to add a little heat (optional)