Pork or Poultry for the Holidays? Why Not Both!?
Choices are hard.  Especially during the holiday season when there are so many decision to be made: What to get for Aunt Esther–socks or tea?  Where to take the kids to celebrate winter break–ice skating or the movies?  What to do about all that snow piling up on the front walkway–shovel it or just hope it melts before Grandma arrives for Christmas dinner?
We know it's tough, so avoid one of the biggest decisions of the season with a holiday meal that pleases everybody!  Our Citrus-Herb Turkey Brine turns out a bird that's fit for the most festive of holiday tables and comes together in a pinch with That's Tastsy Garlic Puree, while our Festive Roast Pork Loin delivers huge flavor with plenty of That's Tasty Oregano, Rosemary, and Parsley.  Nobody can say you didn't make a good call with these two on the table!  Now go get 'em, tiger!
Citrus Herb Turkey Brine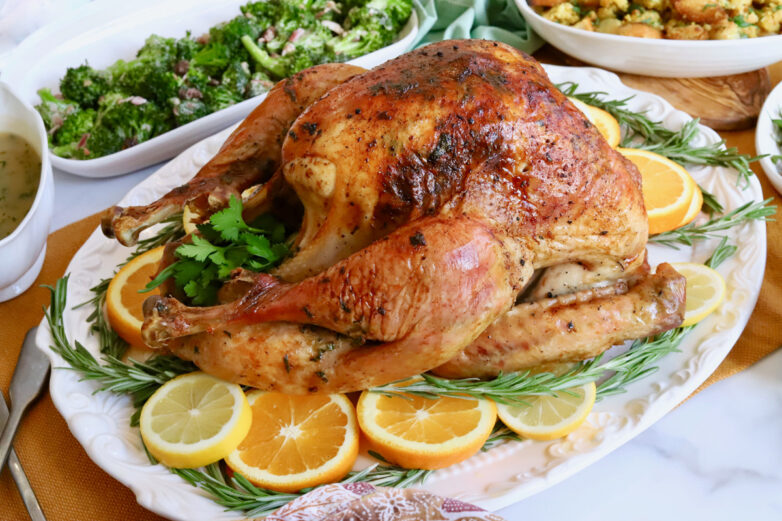 Citrus Herb Turkey Brine
Ingredients
1 Turkey (15 – 20 lbs.)
1 cup Kosher Salt
1 tbsp. Whole Peppercorns
¼ cup Brown Sugar
3 tbsp. Garlic Puree
6 sprigs Organic Thyme
4 stems Organic Sage
4 Organic Bay Leaves
1 sprig Organic Rosemary
2 Oranges, cut into wedges
1 Lemon, cut into wedges
1 ½ gallons Cold Water
Festive Roast Pork Loin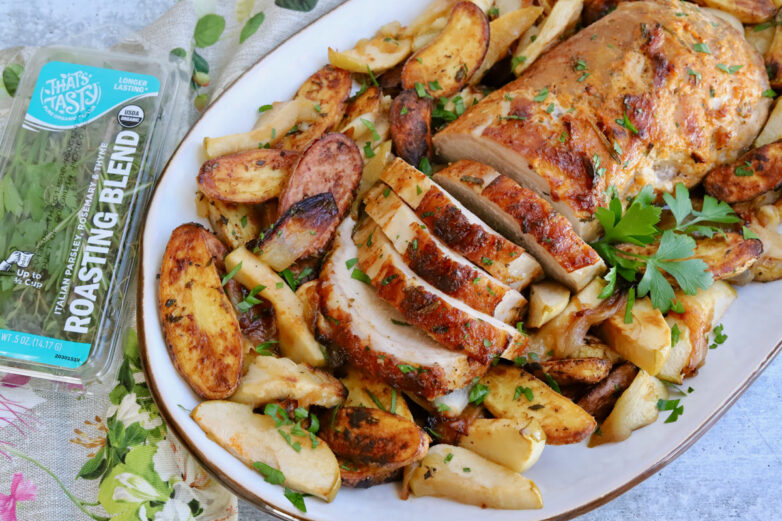 Festive Roasted Pork Loin
1 hour 30 minutes
|
6-8 servings
Ingredients
3 Pound Pork Loin
1 tbsp. Organic Rosemary, chopped
1 tbsp. Organic Thyme, chopped
1 tsp. Kosher Salt
1 tsp. Freshly Cracked Black Pepper
1/2 tsp. Smoked Paprika
2 tbsp. Garlic Puree
Organic Parsley, chopped for garnish