Rethink Your Ranch – A Healthy Back-To-School Veggie Board
Wholesome afternoon snacks are a requirement when your crew starts a new school year. Keep them satisfied until dinner time with this kid-friendly snack board, made complete with homemade ranch dressing. Watch them dunk, devour and demolish this fuss-free pick-me-up in no thyme.
Going back to school after summer break can be a draining transition for the whole family. There are new routines to learn, after school sports to attend, and homework to be completed. Not to mention, that daunting alarm clock going off first thing in the AM. Talk about exhausting.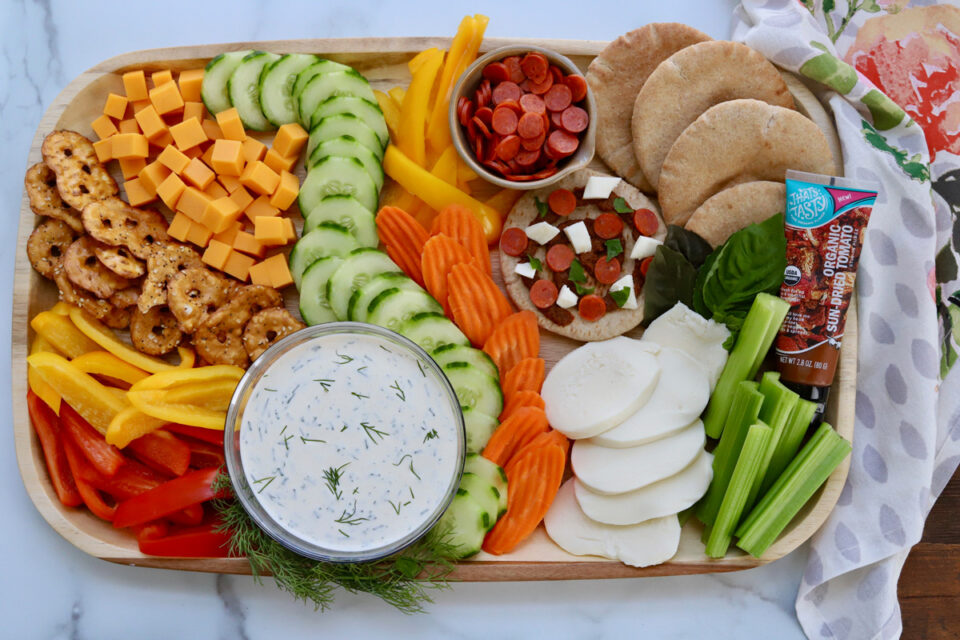 Our homemade ranch dressing is an easy recipe that you can whip together in just a few minutes. Jam-packed with dill-icious herbs, this flavorful recipe is free from preservatives, artificial ingredients, and all the nasty stuff. Serve it with fresh veggies for a healthy snack that you can all feel good about.
Using fresh herbs gives this dressing so much more flavor than any bottled variety you'd purchase at the grocery store. Fresh dill gives the ranch some tang, while the fresh chives give it an onion essence. Our fresh Italian parsley adds balance and makes the recipe complete.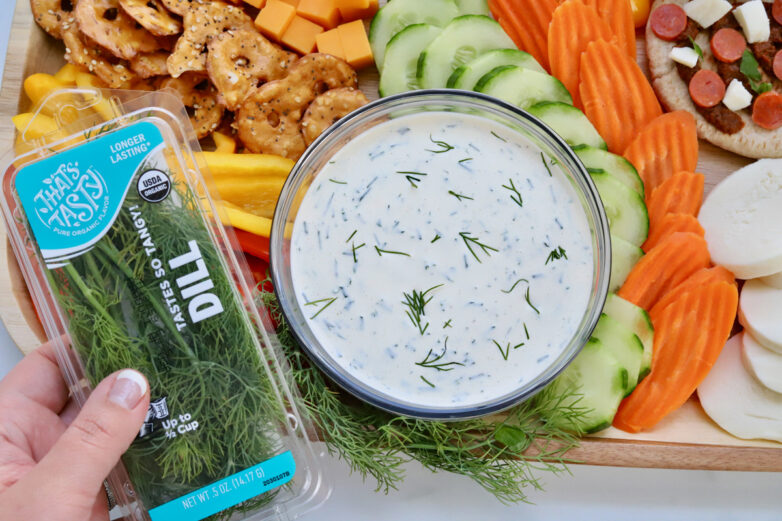 Homemade Ranch Dressing
Ingredients
1/4 cup Greek Yogurt
1/2 cup Buttermilk 
1/2 cup Mayonnaise 
1 tbsp. Organic Garlic Puree
1 tbsp. Chopped Organic Parsley
1 tbsp. Chopped Organic Dill 
1 tbsp. Chopped Organic Chives 
1/2 tsp. Worcestershire sauce 
1/2 tsp. Onion Powder 
1/4 tsp. Kosher Salt 
1/4 tsp. Fresh Cracked Black Pepper 
Freshly Squeezed Lemon Juice, to taste (optional)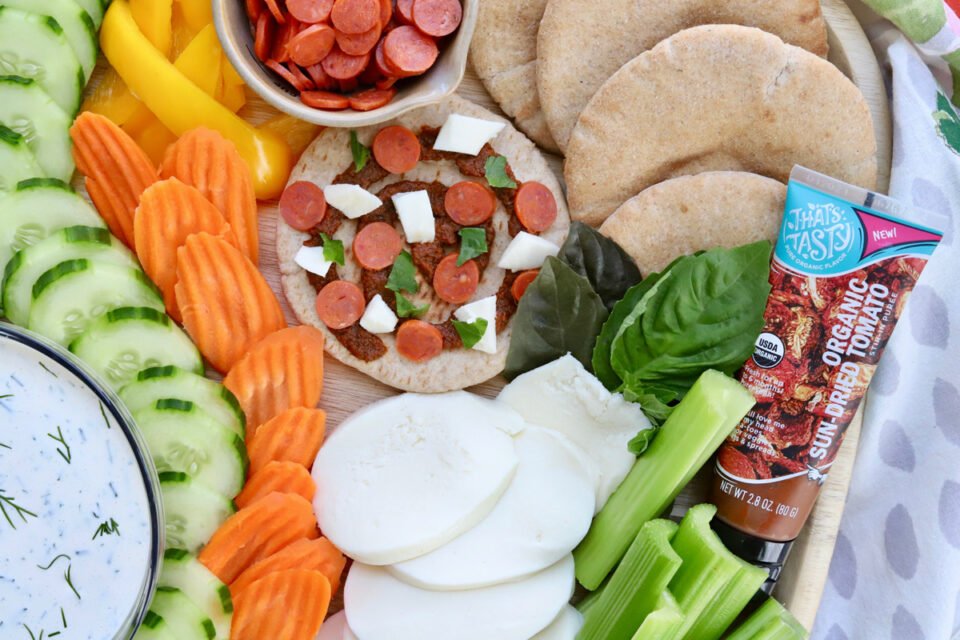 How to Create Our Kid-Approved Snack Board:
We suggest giving plenty of dippable vegetables options like cucumber, carrots, bell peppers, and celery. Ranch and pizza also go hand-and-hand, so we created a build-your-own mini pita pizza station as well! Simply put them together with our Organic Sun-Dried Tomato Puree, fresh mozzarella, That's Tasty Fresh Organic Basil, and mini pepperoni slices. Other popular snack board components include pretzels and cheddar cheese squares.