Cowboy Caviar Stuffed Peppers – Ring the Dinner Bell
Cowboy Caviar Stuffed Peppers are fully loaded with savory ground beef, satisfying grains, roasted corn, smooth beans, and gently nestled in a sea of spicy goodness. They're easy to make and reheat nicely, making them a great option for make-ahead meal prep!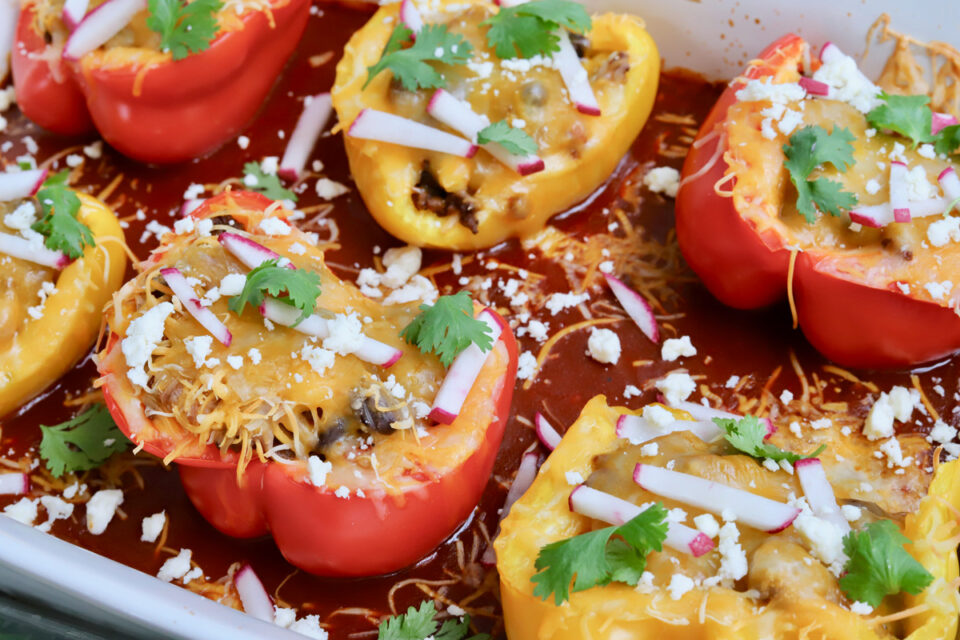 Traditionally, cowboy caviar is a hearty dip that's served with tortilla chips. It has a tangy-sweet dressing and is typically made with black-eyed peas, black beans, and fresh veggies. We went ahead and skipped the dressing, added enchilada sauce into the mix, and then stuffed all the ingredients into a bell pepper. Hello, gorgeous. Next, for good measure, we topped each stuffed pepper with cheese and baked them to perfection. Here at That's Tasty, we're big fans of fusion mash-ups. If you swoon for out-of-the-box recipes as well, make sure to check out our Dog Days of Summer and  Taco Tuesday posts!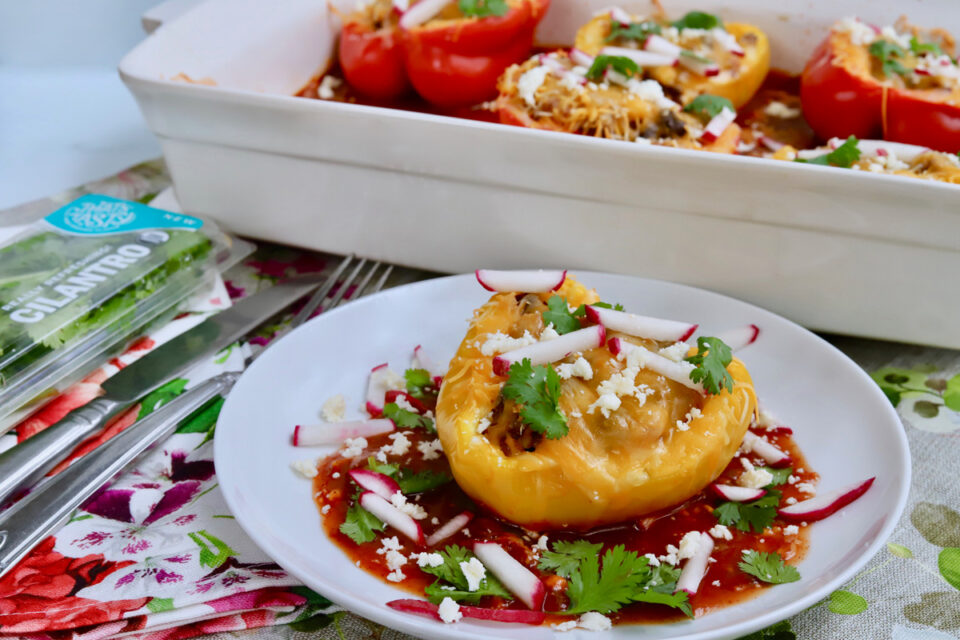 Cilantro brings a fiesta of freshness to just about anything you add it to; so, make sure to pile it on! The citrus-like flavor pairs well with the savory notes in this recipe and the pop of green color adds to its curb appeal.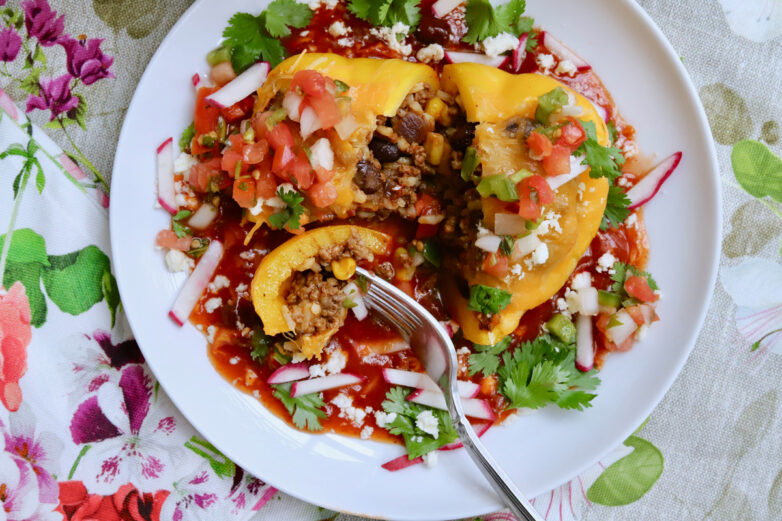 Cowboy Caviar Stuffed Peppers
1 hour
|
8 Stuffed Peppers
Ingredients
1 cup cooked Rice
1 lb. Ground Beef, Turkey, or Chicken
½ Red Onion, diced
1 (1.25 ounce) package of Taco Seasoning
2/3 cup Water
4 Bell Peppers, cut in half and seeds removed
2 cups Enchilada Sauce
1 tbsp. Garlic Purée
½ cup Corn (fresh, canned, or thawed frozen)
1 cup Black Beans
½ cup Black Eyed Peas
1 (10 ounce) can diced Tomatoes with Green Chilies, drained
2 cups shredded Mexican Cheese Blend
Suggested Toppings
Organic Cilantro
Fresh Radishes, sliced
Salsa or Pico De Gallo
Fresh Jalapenos, sliced
Queso Fresco or Feta, crumbled
Fresh Avocado or Guacamole
Sour Cream or Greek Yogurt
Tortilla Chips, for serving