Winner Winner Fried Chicken Dinner
Learn how to make the juiciest, most flavorful, homestyle fried chicken in your own kitchen! Crunchy on the outside, moist in the center, it's the perfect recipe for your next family get-together.
Frying your own chicken at home is not as intimidating as it may seem, we promise!
It's actually pretty straight forward, and we've got a recipe video to help you through it! Simply mix your seasonings with That's Tasty Fresh Italian Parsley, rub it all over your chicken, add buttermilk and hot sauce, coat in flour, and fry those bad boys. That's it! Wasn't that crazy-easy?
Adding That's Tasty Fresh Parsley to your dry-rub mixture will give an extra oomph to your fried chicken. Dried herbs work well in this recipe as well, but if you're looking for that "over-the-top-can't-quite-put-my-finger-on-it-flavor" we recommend using fresh herbs.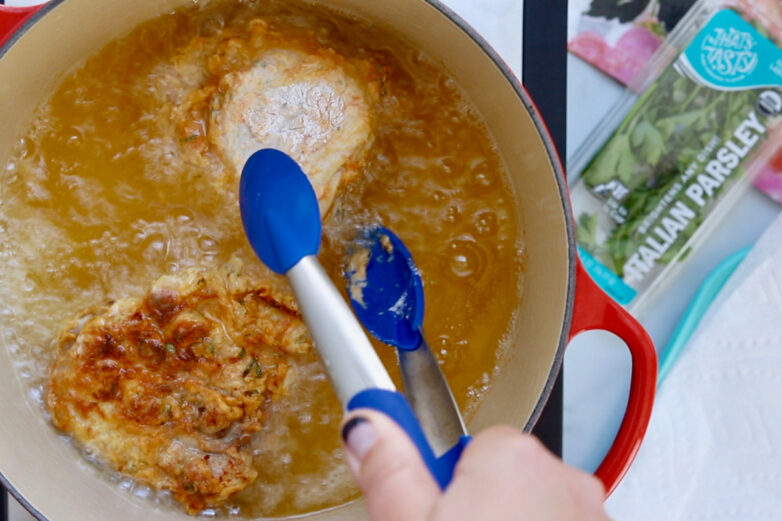 Homestyle Fried Chicken
1 hour
|
4 Pieces Fried Chicken Thighs
Ingredients
1 clamshell Fresh Italian Parsley, finely chopped
4 Bone-in, Skin-on Chicken Thighs (about 2 pounds)
1 tsp. Salt
½ tsp. Fresh Cracked Black Pepper
½ tsp. Onion Powder
1 tsp. Garlic Powder
1 tsp. Smoked Paprika
5 – 10 Dashes of Your Favorite Hot Sauce
1 cup Buttermilk
3 – 4 cups Vegetable Oil
2 cups All-Purpose Flour
¼ cup Cornstarch, optional