Upgrade Boxed Mac and Cheese
Revamp that childhood favorite into a glorious, adult-worthy feast with a little help from That's Tasty! Learn how to upgrade that standard box of mac and cheese into a drool-worthy dinner the whole family will devour. With That's Tasty Organic Purée's, fresh flavor is just a squeeze away (and we've got the video to prove it)!
There are endless possibilities when it comes to cooking beyond the box.
Today, we jazzed things up with That's Tasty Organic Garlic Purée. Then, we garnished our masterpiece with bacon and That's Tasty Fresh Organic Italian Parsley. Want more options? Check out these drool-worthy combinations below!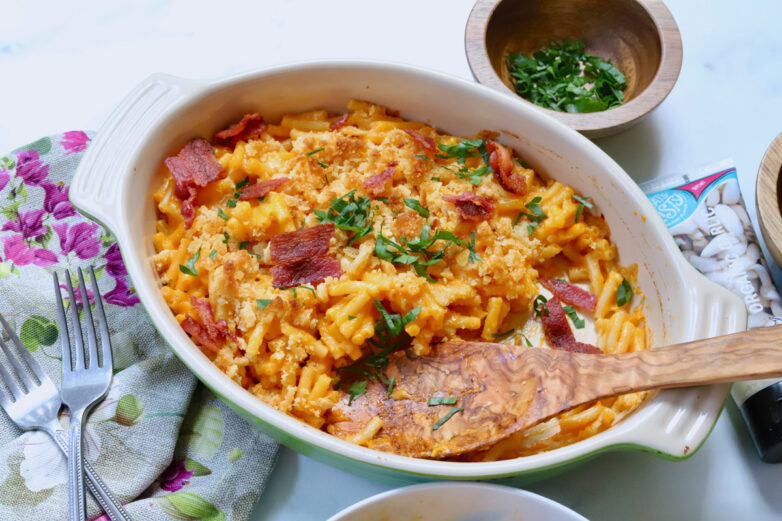 Upgraded Boxed Mac and Cheese
Ingredients
1 (6oz) box Mac & Cheese
2 Tbsp. Salted Butter
¼ cup Milk
1 big squeeze Organic Garlic Purée (about 2 tbsp.)
1 cup shredded Cheddar Cheese
½ cup Crushed Crackers + 1 tbsp. Salted Butter
Organic Italian Parsley, to taste
1 cup Bacon, cooked and cut into bitesize pieces