Bombastic Basil – The King of Summer Flavor
Celebrate one of our favorite flavor combinations with this Tomato-Basil Quiche! This laidback recipe is a versatile meal that your whole family will love. It's a great option for breakfast, lunch, or dinner and is simple enough to make with your kids. We promise, it's basil-cally as easy as pie.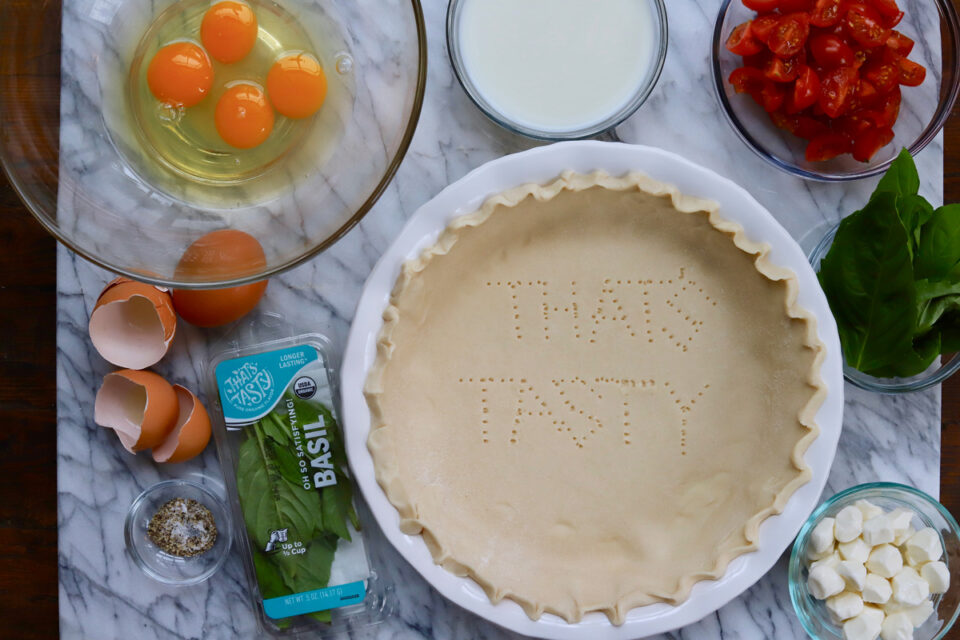 The next time you need a quick, crowd-pleasing dish that's consistently good, look no further than the brunch staple, quiche. This wonderfully fantastic meal can be served at almost any occasion: potlucks, baby and bridal showers, Mother's Day, Father's Day, graduation parties, or a lazy weekend at home. You name it, quiche will steal the mealtime show.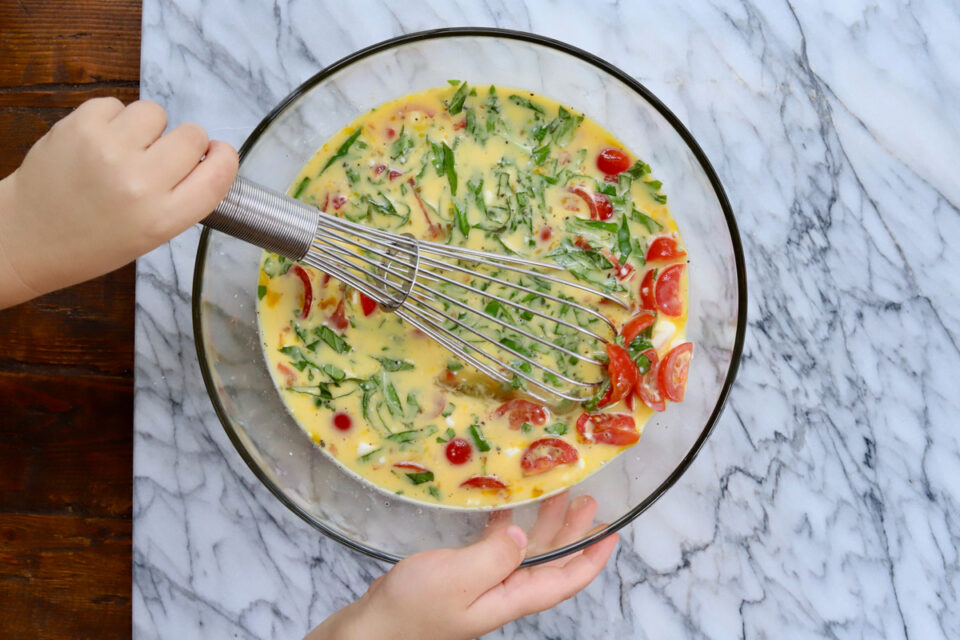 First, you'll whisk together the ingredients in a large mixing bowl. Quiche is a very forgiving recipe, so don't be afraid to explore different add-in options. The base recipe is a delicate mixture of eggs, cream, milk and whatever add-ins you prefer. Today we're focusing on a classic pairing of tomato and basil. Oh-so-sweet, oh-so-savory. It's seriously one of our favorite combo's out there, we've got other recipes to prove it!
Basil is part of the mint family and is best known for its shiny green leaves, distinct aroma, and robust flavor. The name "basil" is derived from the Greek word "basileus," which means "kingly" or "royal." Frequently referred to as the "King of Herbs", it's called the royal herb for a good reason. We bow down!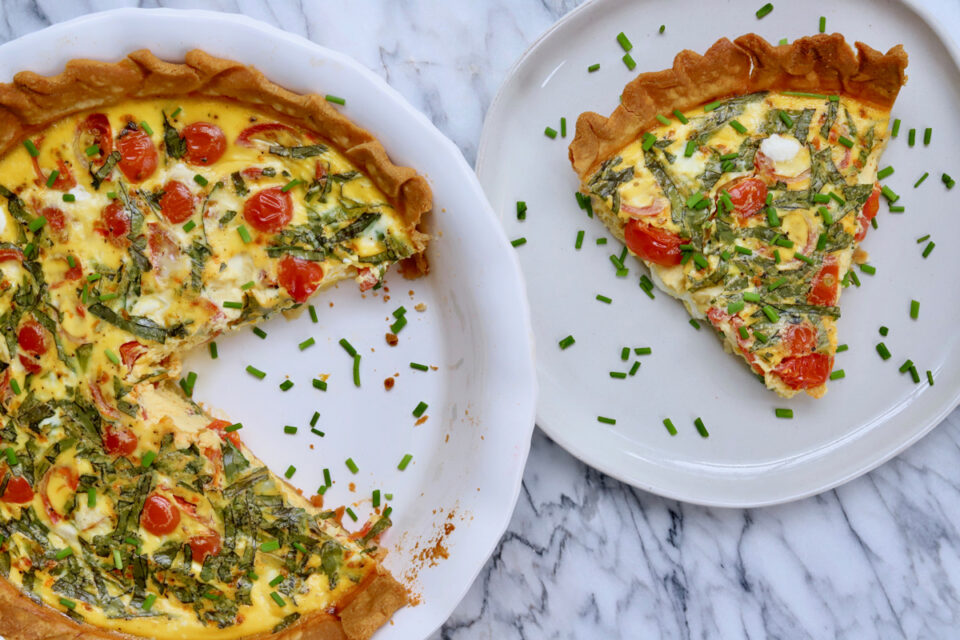 Next, you'll pour the filling into a store-bought pie crust and bake until it's perfectly set. That's it!  If you're watching your carbs, you can certainly make a crustless quiche, simply skip the pie crust and pour the egg custard straight into a greased pie dish. Whichever way you decide to make your quiche, we promise it'll be melt-in-your-mouth fantastic.
Serving Suggestions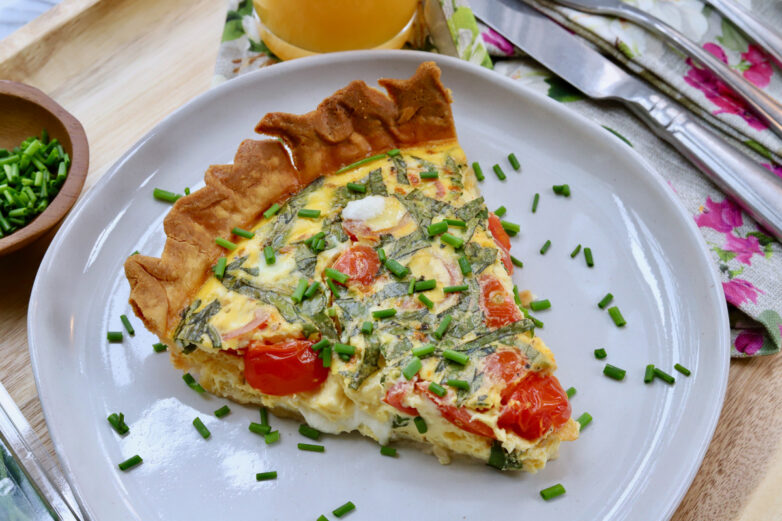 Tomato-Basil Quiche
Ingredients
8 - 10 large Basil Leaves, thinly sliced
1 cup Cherry Tomatoes, cut in half or quartered
1 cup fresh Mozzarella Pearls
5 Eggs
1 cup Half & Half
¼ tsp. Salt + ¼ tsp. Freshly Cracked Black Pepper
1 uncooked Pie Crust, store-bought or homemade
Chives, chopped as an optional garnish