For Goodness Steak – Homemade Marinade
Grillin' season is here and we're celebrating everything outdoors with this slam-dunk steak marinade recipe. Grab your apron, a few pantry staples and a handful of aromatic herbs from That's Tasty. It's about to get hot 'n here.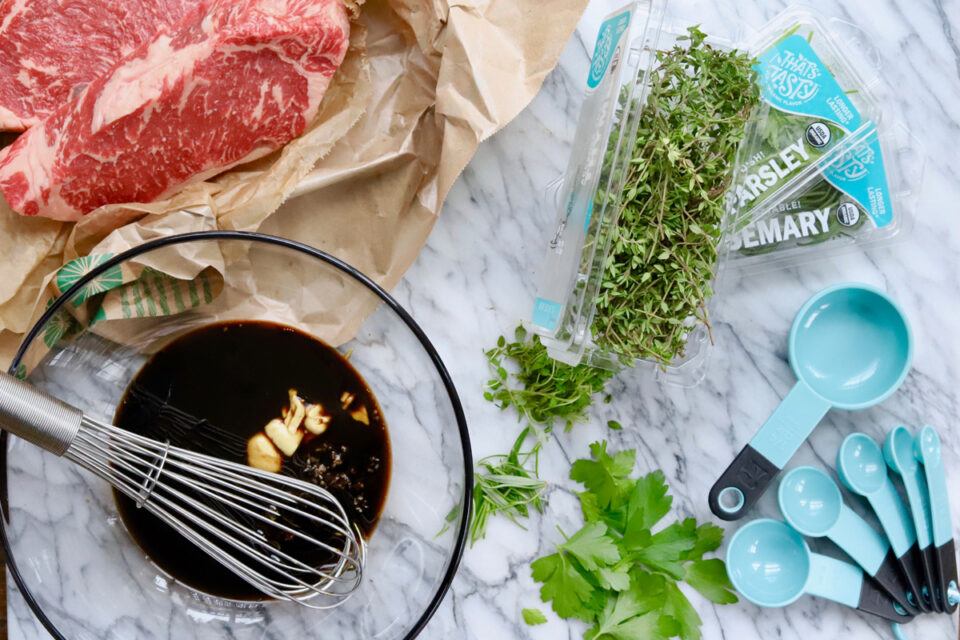 Marinating your favorite cut of steak is the easiest way to elevate a great steak to an over-the-top flavor explosion dinner. With just a little prep work, you're guaranteed to grill a perfectly tender, big-fat-juicy steak every time. Seriously.
Making your own marinade is easy-peasy, so there's no need to waste your hard-earned cash on a store-bought version. Psst: use the money you saved towards a bottle of wine!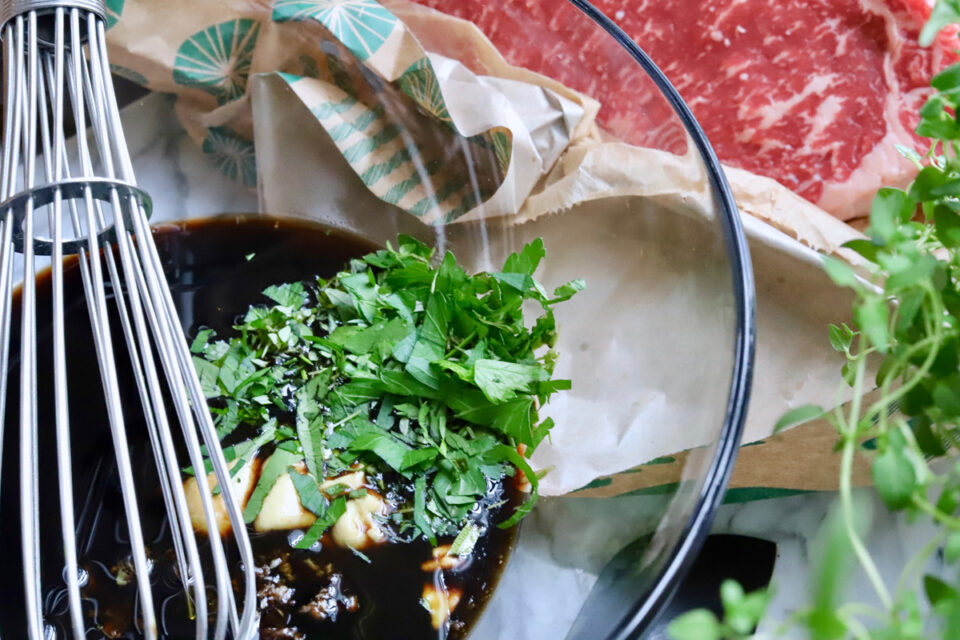 Here at That's Tasty, we're all about clean, fresh flavor that you can trust. Our produce is grown organically, meaning you'll be consuming nutritional ingredients grown with care. Why are we organic? We believe that synthetic pesticides, sewage sludge-based fertilizers and bioengineered genes (GMO's) are a big no-no. You read that right: sewage sludge-based fertilizers. Who wants to eat a crop grown with that? Not us! We promise, you'll never find any of that nasty stuff near our produce. Ever.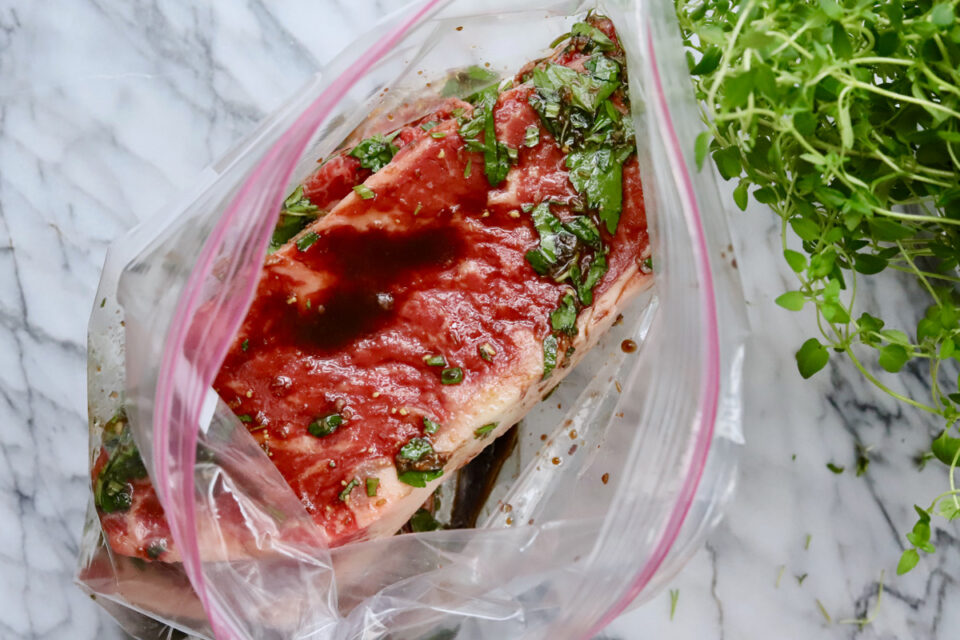 Here Are a Couple Tips for Using a Steak Marinade:
The easiest way to marinate a steak is with a sealable ziplock bag. Simply whisk all ingredients together in a bowl and then pour the mixture over the steaks inside the bag. Once sealed, press the marinade around the steaks so they're evenly coated. Then go ahead and refrigerate them for a few hours. Boom, done. Please note: we used 2 (8-ounce) NY strip steaks in this recipe.
We recommend marinating the steaks for a minimum of 2 hours, with a maximum of 6.
After removing the steaks from their marinade, make sure to pat them dry with a paper towel. This will help you achieve those charred grill marks on the outside of your hunk-o-meat.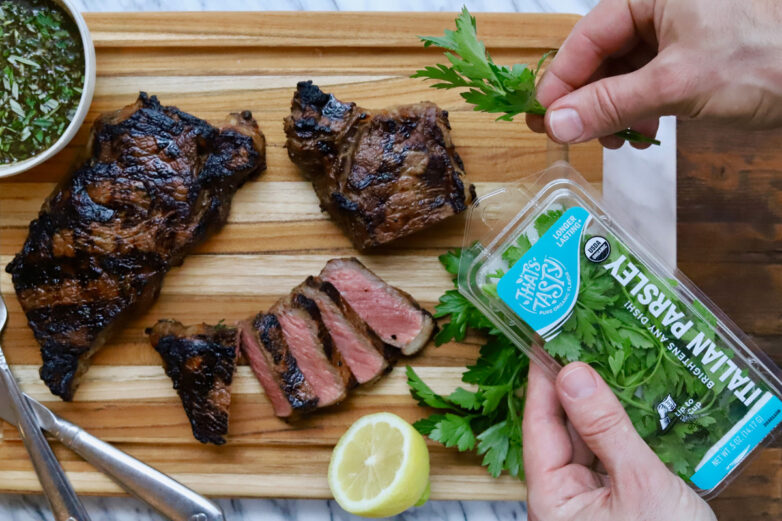 Super Simple Steak Marinade
Ingredients
1 Tbsp. Fresh Oregano
1 Tbsp. Fresh Thyme
1 tsp. Fresh Rosemary
¼ cup Liquid Aminos or Soy Sauce
¼ cup Balsamic Vinegar
1 Tbsp. Worcestershire Sauce
1 tsp. Maple Syrup or Honey
1 Tbsp. Extra Virgin Olive Oil
1 Garlic clove, minced
1 tsp. Mustard Powder
Chopped Parsley, for garnish
Want to make this a full meal?
Serve your steak alongside some That's Tasty's Arugula! We recommend topping it with some blue cheese crumbles, pecans and dried cranberries. Yum.