Summer Cookout Recipes to Feed A Crowd
Celebrate in no thyme with three sharable bites that will keep your guests deliciously occupied while you fire up the grill. These simple recipes are great for a memorable Memorial Day cookout, a brilliant Bastille day blast, a flippin' fantastic Fourth of July, a luscious Labor Day luau, or just an impromptu summer get together with a few of your celebrity friends!
Need a boozy beverage to go along with the festivities? Make sure to check out our Strawberry Mint Margaritas or Simple Mint Juleps. Both cocktails are cool and crisp, ideal for sipping during the season's heat wave.
Greek Spanakopita Dip
Serve with carrot chips, toasted pita bread, bell peppers, or your favorite dipping vessels. Switch up that traditional spinach dip recipe with this revamp of a Mediterranean classic!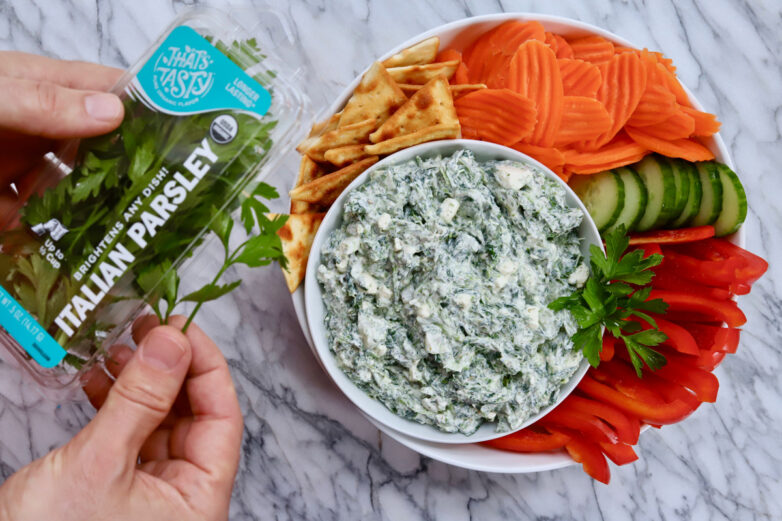 Greek Spanakopita Dip
15 minutes
|
About 3 cups
Ingredients
15 ounces chopped frozen Spinach, thawed
1/3 cup chopped Sweet Onion
1 clamshell Italian Parsley, leaves separated
2 squeezes of Organic Dill Purée (about 2 tbsp.)
2 squeezes of Organic Garlic Purée (about 2 tbsp.)
1 cup Greek Yogurt
1/4 cup Mayonnaise
4 ounces Feta Cheese, cubed or crumbled
1/4 tsp. Salt, or to taste
Strawberry-Watermelon Salad with Mint
This refreshing fruit salad is the ultimate side-dish for your next cookout, friendly get-together, or weeknight meal. Pairs great with grilled meats, fish, or served as a thirst-quenching appetizer.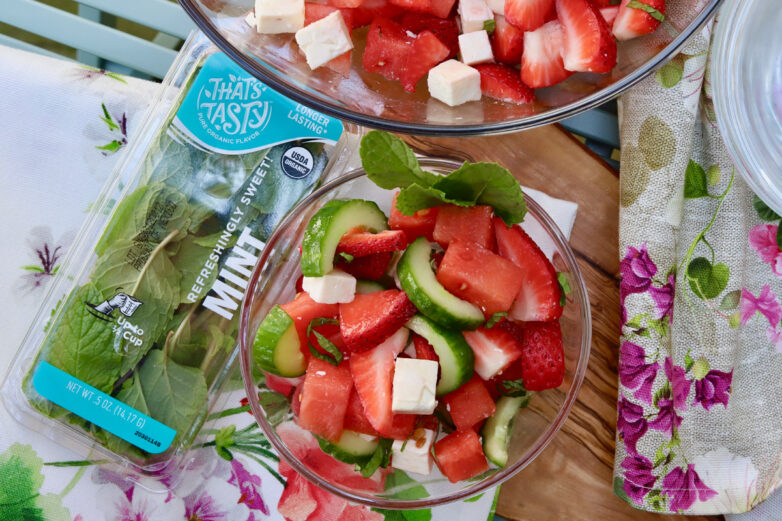 Strawberry-Watermelon Salad with Mint
30 minutes
|
6-8 servings
Ingredients
3 cups cubed Watermelon
1 cup sliced Strawberries
6 - 8 Mint Leaves, cut into strips
½ English Cucumber, seeded & sliced
4 ounces of Feta, cubed or crumbled
Pinch of Salt, to taste
Super Scrumptious Meatball Sliders
These tender meatballs are smothered in a red sauce, then topped with mozzarella and fresh basil. They're the picture-perfect party appetizer that will easily feed a crowd.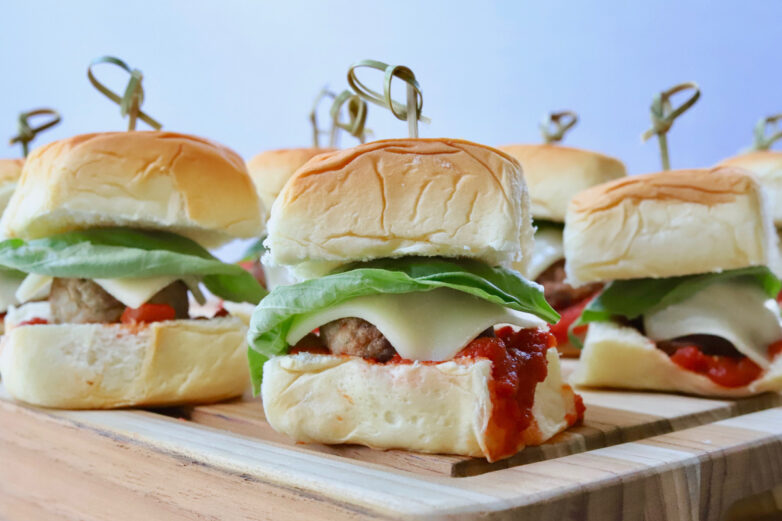 Super Scrumptious Meatball Sliders
Ingredients
12 Hawaiian Dinner Rolls
12 Meatballs, cooked
2 cups Marinara Sauce
3 Mozzarella Cheese slices, cut into 4 squares each
12 Fresh Basil Leaves
Toothpicks, for serving
Are you looking for a Keto-friendly indulgence? We've got you covered right here. Now hand over all the dips, please.