Simple Mint Julep Cocktail
The Mint Julep is a classic bourbon cocktail that is made with simple syrup, mint leaves, and crushed ice. It's incredibly easy to make and tastes like the beginning of summer. Follow along our foolproof steps to create this iconic combination at home.
This drink is best served in a traditional, silver julep cup. However, any cocktail glass will do the trick. We've decided to show each step in a tall bar glass for easy referencing.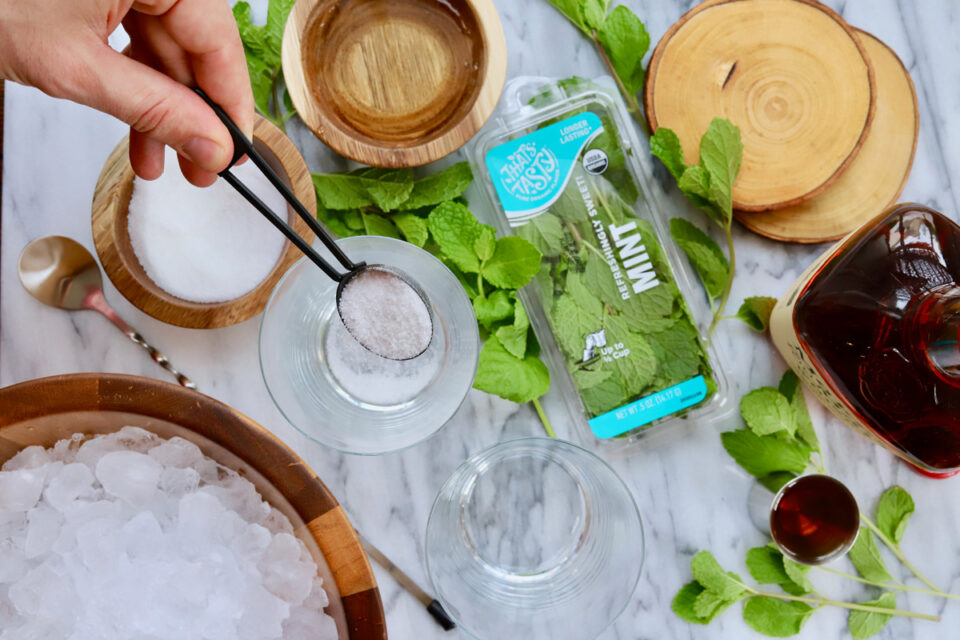 First, you'll mix the sugar and water until the sugar has dissolved. Roughly a minute or so. This is an easy way to make a quick simple syrup at home. You could also purchase simple syrup that's already prepared for you at the grocery store, or make your own mint syrup.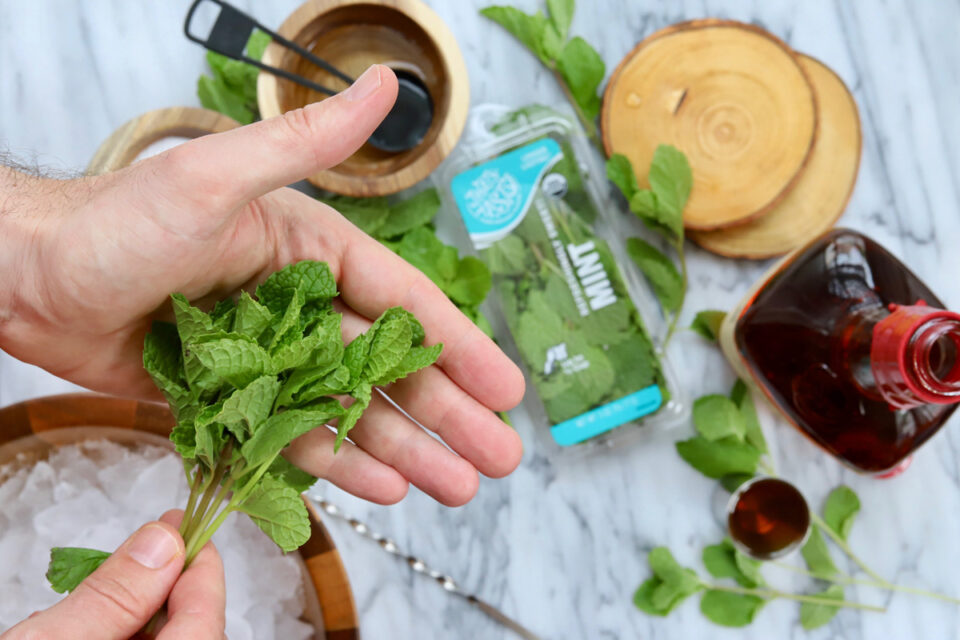 Slap the mint on the palm of your hand to release its oils. You will immediately be greeted with the delightful aroma of this bright and flavorful herb. Drop one sprig (approximately 5 – 6 leaves) into each cocktail glass.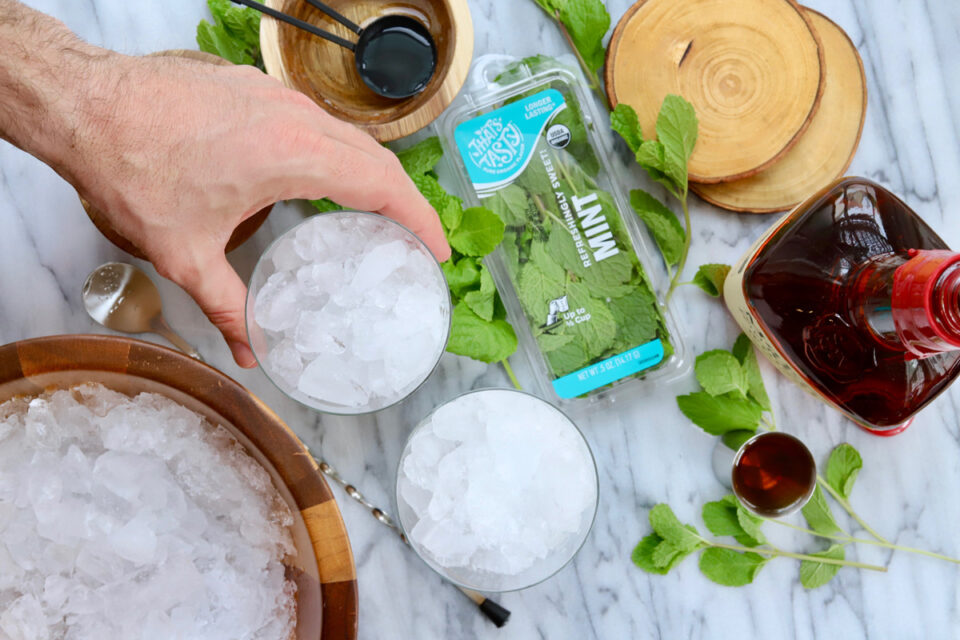 Next, you'll fill the glass with crushed ice. Crushing your own ice at home is pretty straight-forward. Simply place the ice inside a double-lined, sealable plastic bag and hit it with a mallet or rolling pin until you're left with smaller pieces for the cocktail. Other forms of ice don't really work well with this cocktail, so make sure to create the crushed ice before whipping up your drink.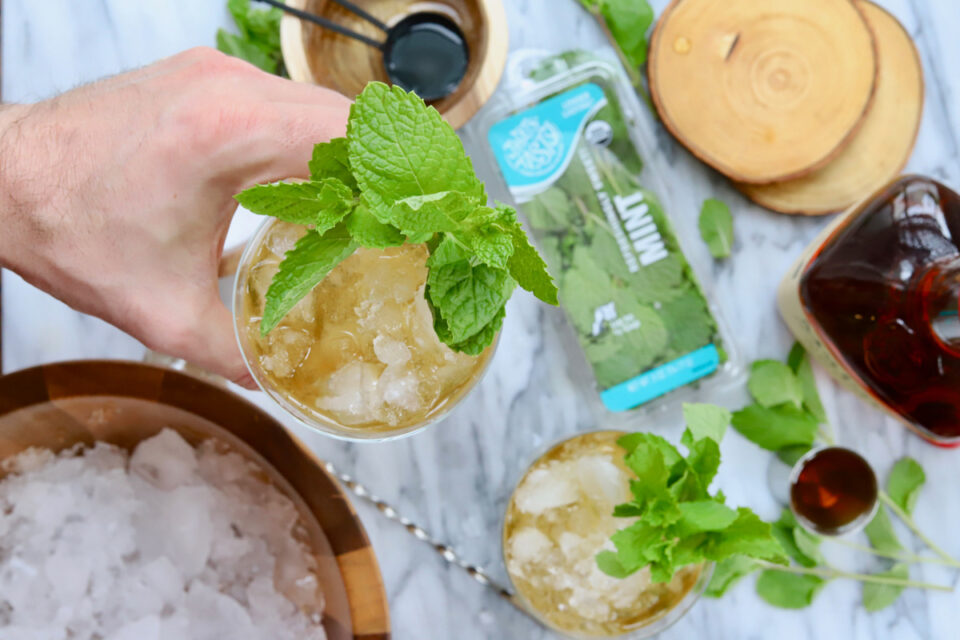 Go ahead and top off each glass with the bourbon and optional bitters. Garnish with fresh mint sprigs and a straw. Enjoy immediately.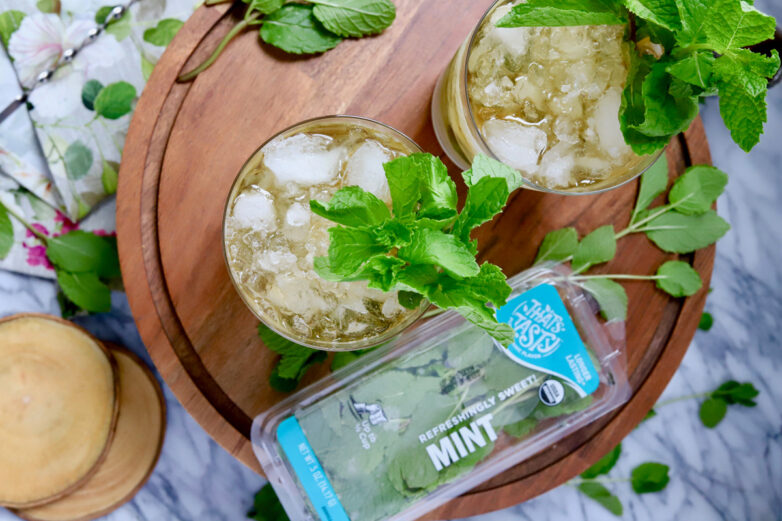 Simple Mint Julep Recipe
Ingredients
2 tbsp. Sugar
2 tbsp. Water
2 Sprigs Fresh Mint Leaves + 4 Sprigs for garnish
6 oz. Bourbon
Crushed Ice
2 dashes of Bitters, optional