Pizza Bianca with Fresh Garlic Purée
Simple and delicious, this effortless Bianca Pizza recipe is made with a few classic ingredients that will steal the show at your next pizza party. Skip the red sauce and indulge in a timeless base of smooth olive oil, flavorful garlic and creamy cheese.
Homemade pizza is a quick way to get dinner on the table in a cinch. Simply grab a refrigerated pie dough along with a few weekly staples during your next grocery haul and the rest is as easy-as-pie. We absolutely love the rich garlic-y spotlight in this white pizza recipe… and with our Organic Garlic Purée you'll never have to peel, chop, or wash the stickiness from your hands ever again! Just squeeze-in as much flavor as you'd like from our resealable tubes and enjoy!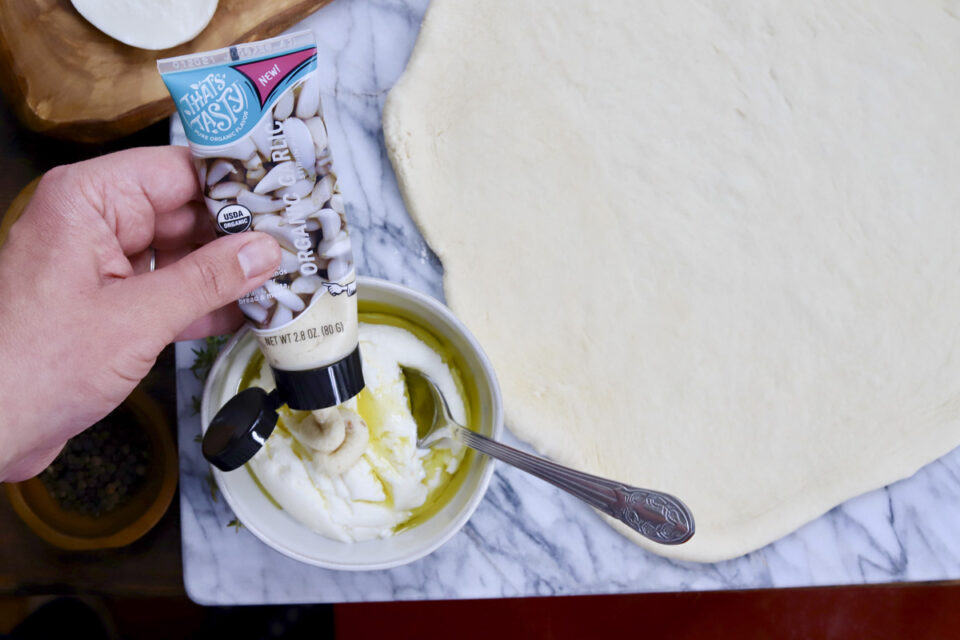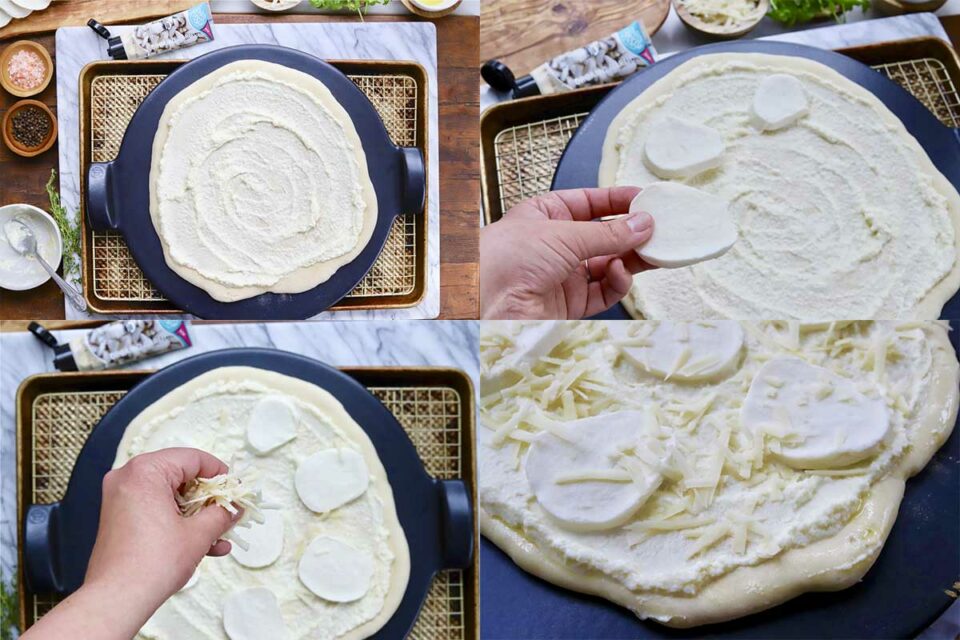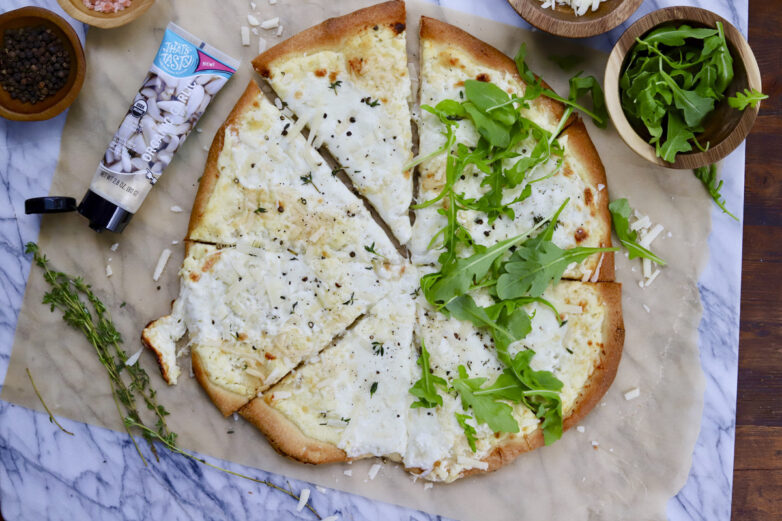 Pizza Bianca
30 minutes | 1 pizza
Ingredients
Pre-made Pizza Dough
All-Purpose Flour, as needed for rolling
½ cup Whole-Milk Ricotta Cheese
1 tbsp. Olive Oil + more for brushing crust
1 – 2 tbsp. Organic Garlic Purée, or to taste
7 Fresh Mozzarella Slices
¼ - ½ cup grated Pecorino Romano, to taste
Optional Add-ons
Sprinkle of Fresh Thyme
Fresh Cracked Black pepper
1 cup Arugula