Quick Cucumber Sandwhiches with Our New Herb Purée
We're throwing an afternoon tea party to celebrate spring! Join us as we create a tasty-spin on a traditional English finger food: The Cucumber Sandwich.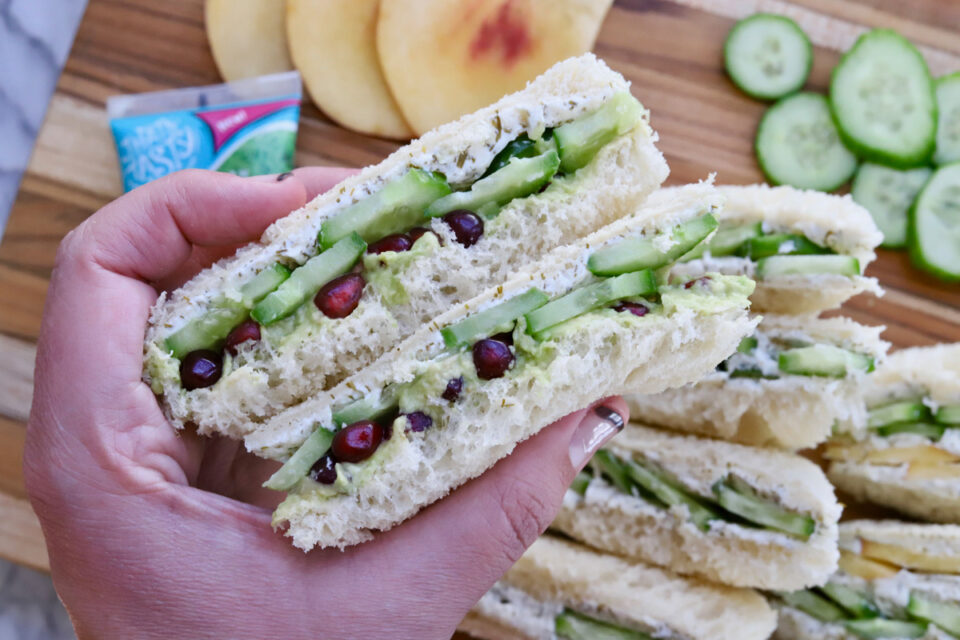 If you're looking for a quick and easy appetizer to make with your kids, spread some joy with the royal family's favorite snack. Velvety cream cheese and our Organic Dill Puree are combined to make the ultimate condiment to be paired with crisp cucumbers and soft white bread. Add some sliced nectarines or a few pomegranate seeds and your taste-buds will be in for a double-decker that's suitable for a queen.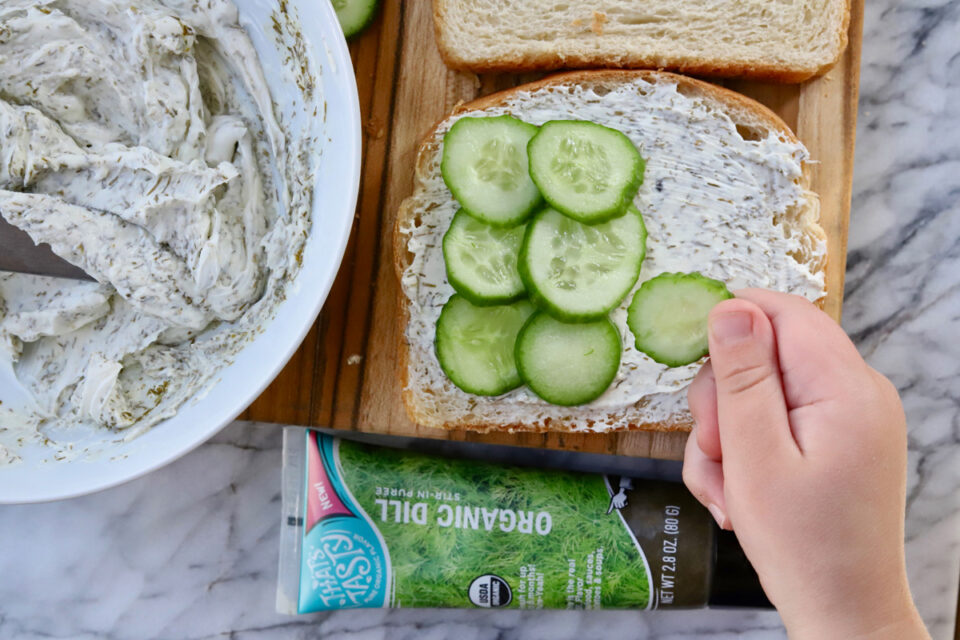 Whether you're looking for a quick snack or hosting an elegant baby shower, these delicious cucumber sandwiches add the perfect crunch to any occasion.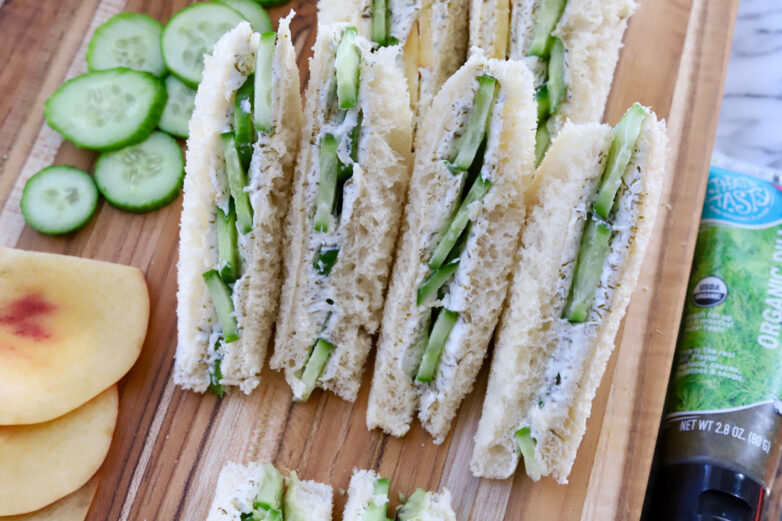 Easy Cucumber Sandwiches
15 minutes
|
4 tea-party sized sandwiches
Ingredients
8 slices of White Bread
1 English Cucumber
2 – 3 Organic Dill Puree
8 oz. Cream Cheese
Optional Add-Ons:
1 Avocado
Pomegranate Seeds
Nectarine slices