5 Ways to Use Our NEW Purées
1 – Add Heat to Your Grilling
Skip the hot sauce and give grilled meats, burgers and seafood some serious heat with our Spicy Harissa Purée! We only use fresh, organic ingredients in our purées… how many fiery condiments can brag about the same thing? Not many, friends.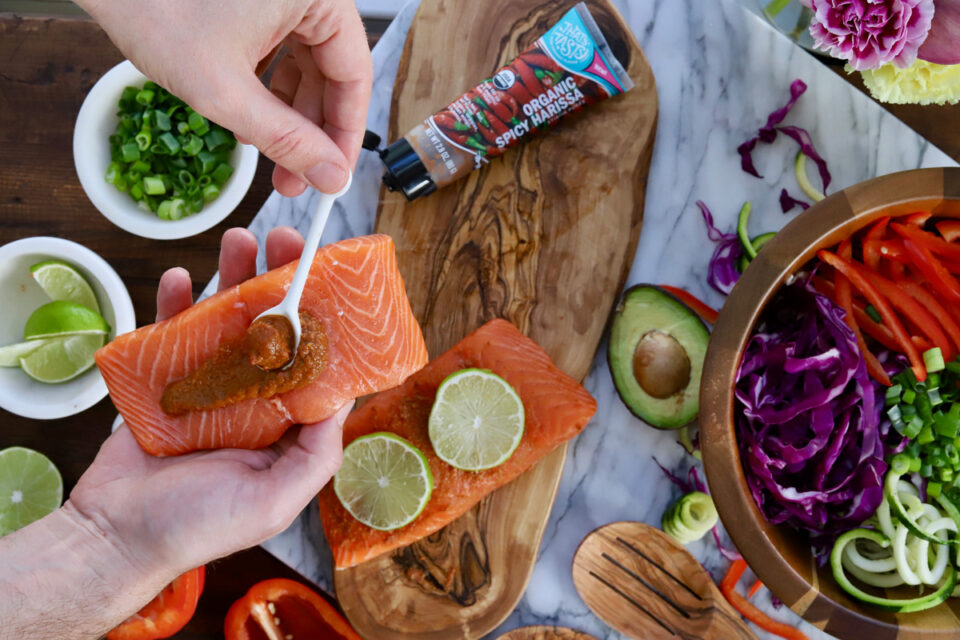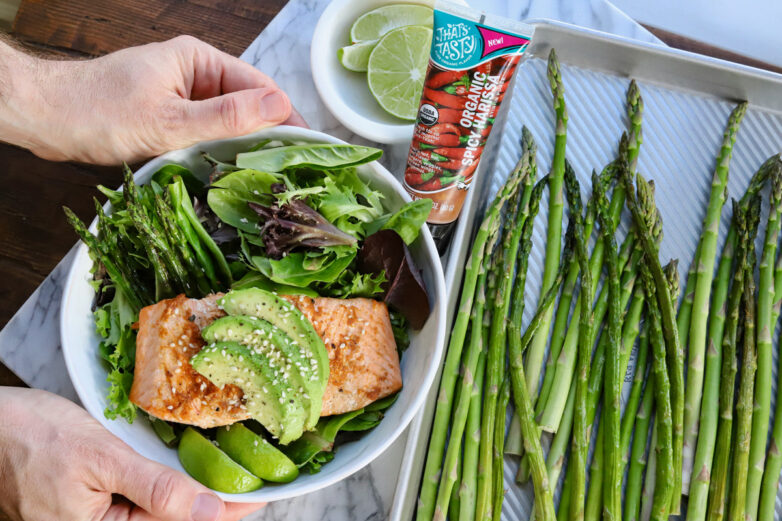 Spicy Grilled Salmon with Harissa
Ingredients
2 Salmon Filets
Harissa Purée
Olive Oil, as needed
Lime Slices, optional garnish
2 – Liven Up Marinades and Dressings
Easily add herbal elements to marinades and salad dressings! Fresh flavor is just a squeeze away!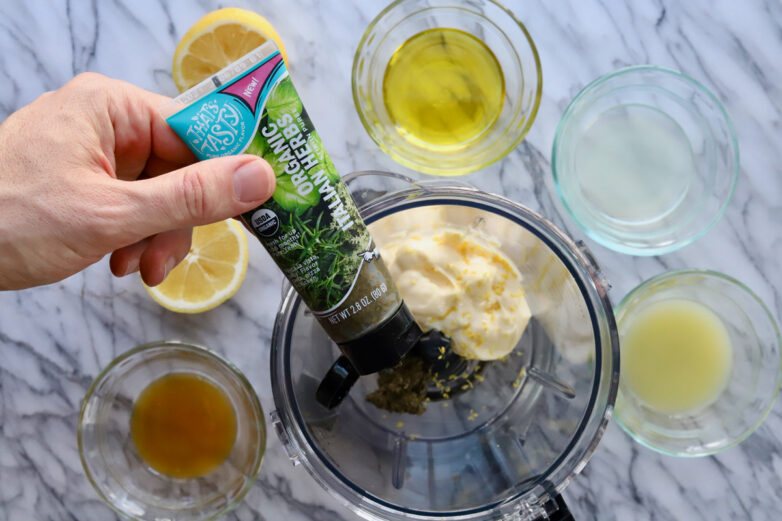 Crazy Addicting Italian Herb Dressing
15 minutes
|
1 cup dressing
Ingredients
Juice of 1 Lemon + Zest
¼ cup White Wine Vinegar
½ cup Olive Oil
½ cup Mayonnaise
2 – 3 tbsp. Italian Herbs Purée, to taste
2 Garlic Cloves
1 – 2 tsp. Raw Honey (Paleo compliant), to taste
Salt and Pepper, to taste
3 – Appetizers in No Time
Stir our Basil Purée into creamy goat cheese to create a mouthwatering appetizer with dried apricots and macadamia nuts. Our resealable tube is perfect for flexible portions, so you can create enough herbal spread for a party of two or a crowd of thirty.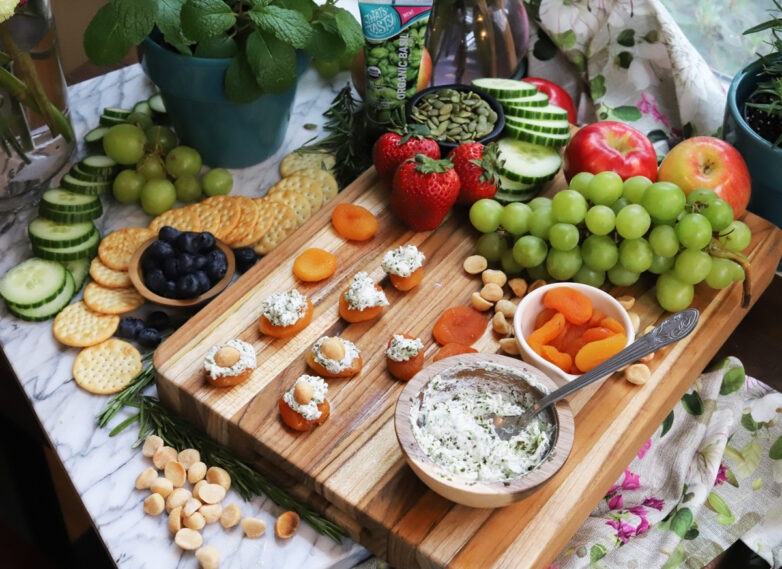 Apricot-Basil Finger Appetizers
30 minutes
|
30 bite-size appetizers
Ingredients
30 Dried California Apricots
4 ounces Goat Cheese
Organic Basil Purée, as needed
30 Macadamia Nut Halves
Drizzle of Honey, optional
Salt + Pepper, to taste
4 – Next Level Hummus
Add some extra oomph to your traditional hummus with our Garlic Purée! Get fresh without the mess, no cutting boards or peeling required. Goodbye stinky hands… hello organic garlicy goodness.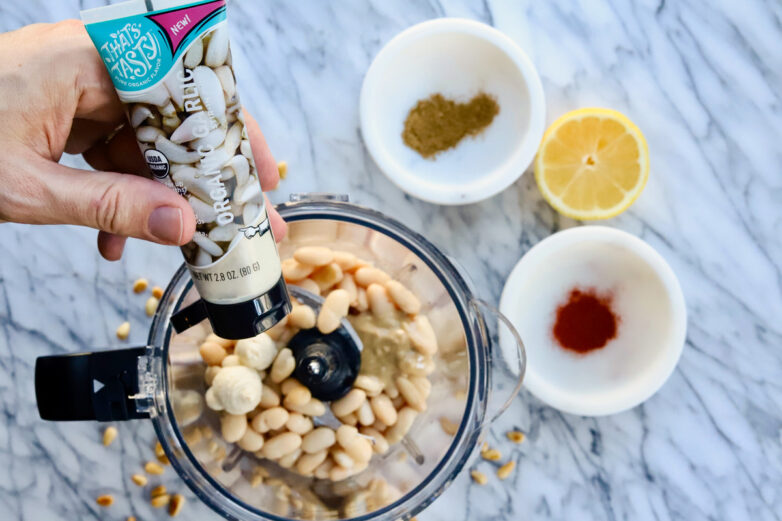 White Bean Garlic Hummus
Ingredients
1 (15 oz) can Cannellini Beans
1 – 3 tbsp. liquid from the can
1 – 2 tbsp. Garlic Purée, to taste
Juice of ½ Lemon
1 tbsp. Tahini
1 tsp. Olive Oil + more for garnish
¼ tsp. Ground Cumin
½ tsp. Salt
Garnish with a sprinkle of Smoked Paprika and Olive Oil
1 tbsp. Toasted Pine Nuts, optional for garnish
5 – Pump up Pasta Salad
Liven up veggies and pasta salads with our Sundried Tomato Purée! It's the perfect addition for your next family gathering or cookout. We only use natural preservatives in our line of purées, so you know exactly what you're feeding your loved ones.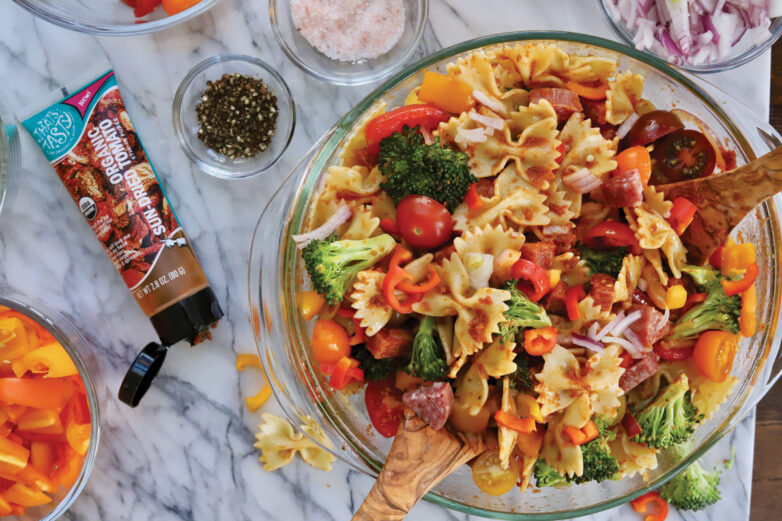 The Most Flavorful Cold Pasta Salad
45 minutes
|
6-8 servings
Ingredients
16 ounces Bowtie Pasta
4 - 5 Mini Bell Peppers, sliced
2 cups bite-sized Broccoli Florets
½ cup Diced Red Onion
1 pint Cherry Tomatoes, halved
8 oz Hard Salami, chopped
Sun-dried Tomato Purée, as needed
¼ cup Extra Virgin Olive Oil
½ - ¾ cup Feta Cheese Crumbles, optional
Salt + Pepper, to taste