Sheet Pan Raspberry Pie with Fresh Thyme Crust
This stress-free Sheet Pan Raspberry Pie is spruced up with a Sugar-Coated THYME-INFUSED Crust that's simply to die for. Serve it alongside some vanilla ice cream and you've got yourself a real treat. Let the good thymes roll!
Pie is one of those recipes that everyone gravitates towards. It's warm… it's comforting… it's melt-in-your-mouth delightful. This homemade version is made with a savory herbal crust that's filled with juicy berries and cooked on a 9×13 inch sheet pan. Our version is a lot easier to whip together than a classic double-crusted pastry, so grab your kids and bake this spring-thyme dessert together!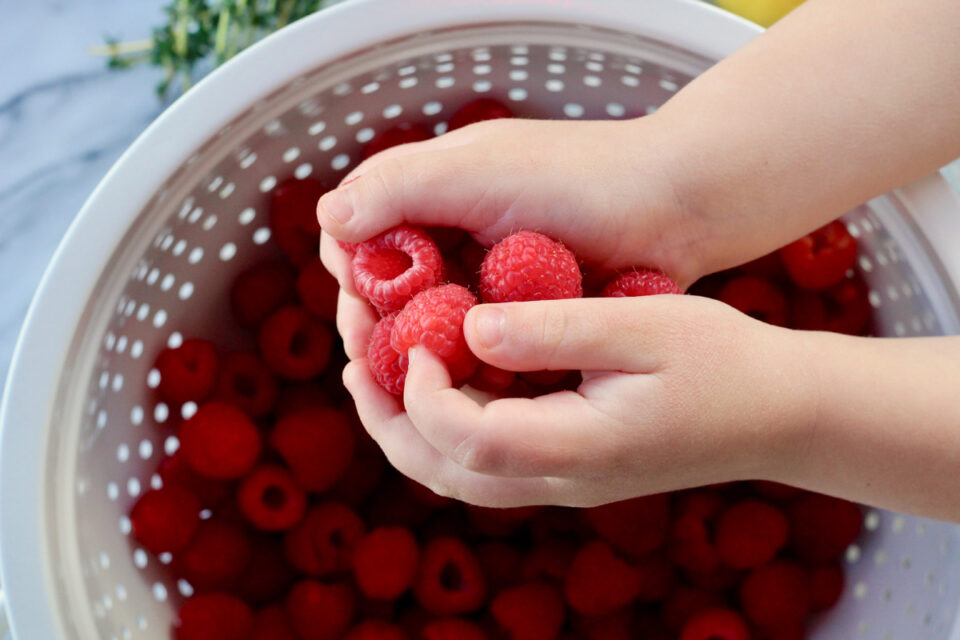 Things We're Loving About This Sheet Pan Pie:
Throwing a party? This slab of deliciousness is enough to feed a crowd.
Make sure to grab a carton of vanilla ice cream when you're at the grocery store. Even though this pie is great on its own, the ice cream addition is an addicting combo you'll want to eat again and again.
Let the pie fully cool, cut it into squares and offer them for your kid's school bake sale! They'll be the most popular item at the bake-off, we promise.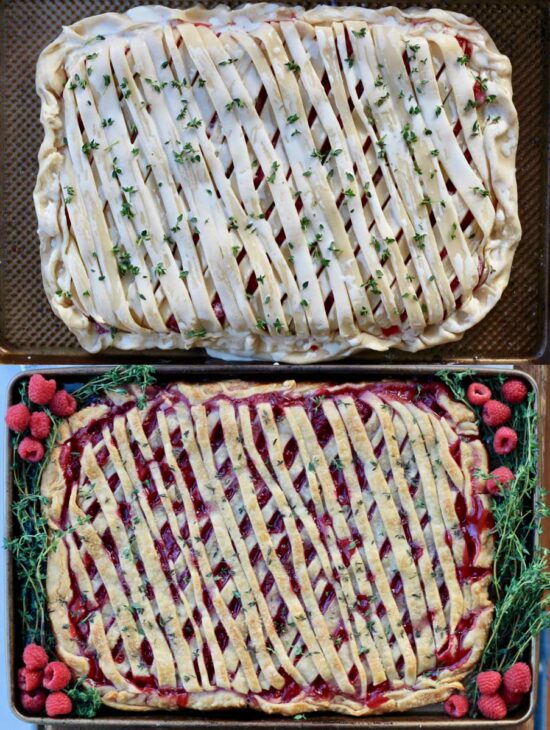 Added Bonus: Since everything cooked on a single baking sheet, clean-up is done in no thyme.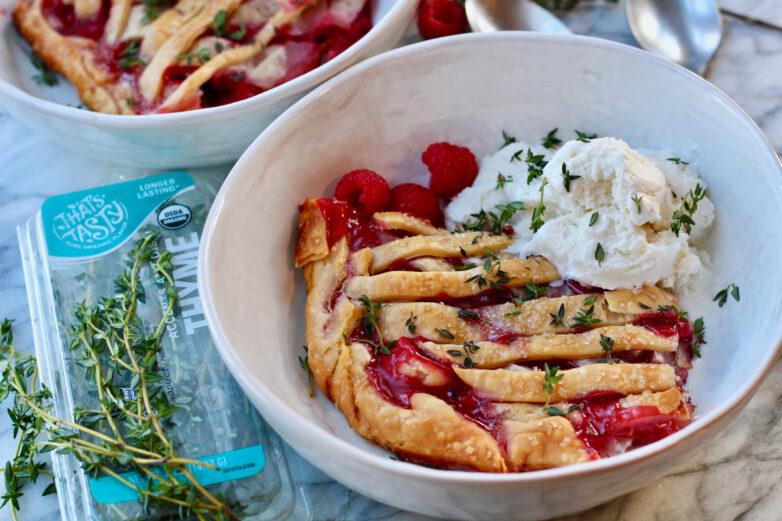 Sheet Pan Raspberry Pie Squares with a Sugar-Coated Thyme Crust
Ingredients
4 Refrigerated Pie Crusts (two 2-pack packages)
5 cups Fresh Raspberries
Juice of ½ a Lemon (about 1 tbsp.)
1 ½ cups Sugar
¼ cup Cornstarch
¼ tsp. Salt
4 – 5 tsp. Heavy Whipping Cream
1 – 2 tbsp. Coarse Cane Sugar, as needed
Fresh Thyme Leaves
Vanilla Ice Cream, optional for serving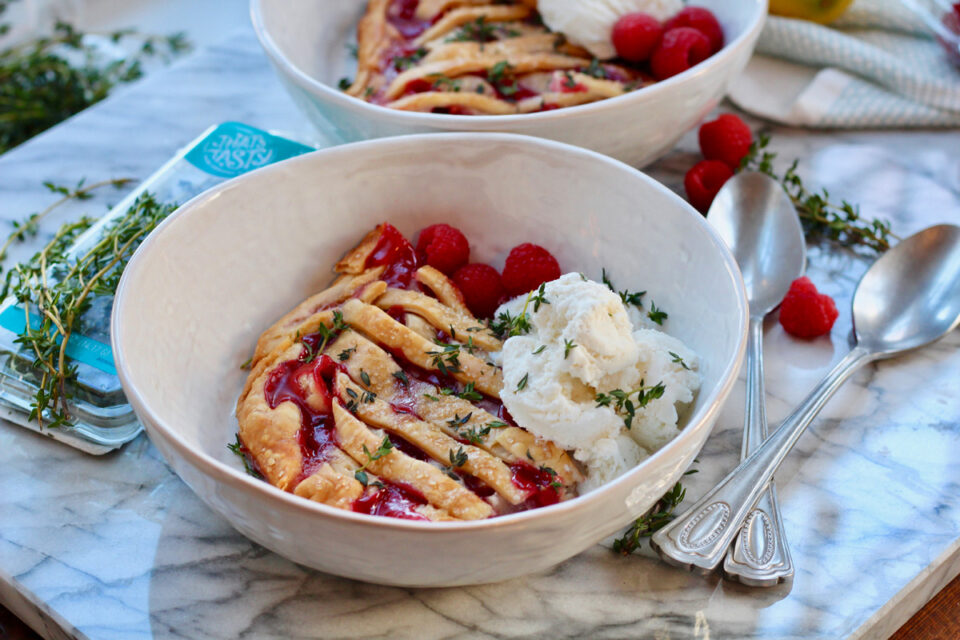 ---
Did you make this recipe?
Tag @thatstastyorganic on Instagram and hashtag it #thatstastyorganic.
Oh… and make sure to check our flavor finder so you can sniff us out in your neck of the woods.