Mardi Gras One Skillet Jambalaya
Celebrate Mardi Gras with our One Skillet Chicken and Sausage Jambalaya! Loaded with colorful veggies, smoky Cajun spices and fresh herbs… it's a Fat Tuesday classic you won't want to miss.
Originating in Louisiana, Jambalaya is traditionally made with peppers, celery and onions that are nestled in a bed of rice that's spiced with andouille sausage, chicken and bold Southern seasonings. Shrimp is also a great addition to this recipe if you have some on hand.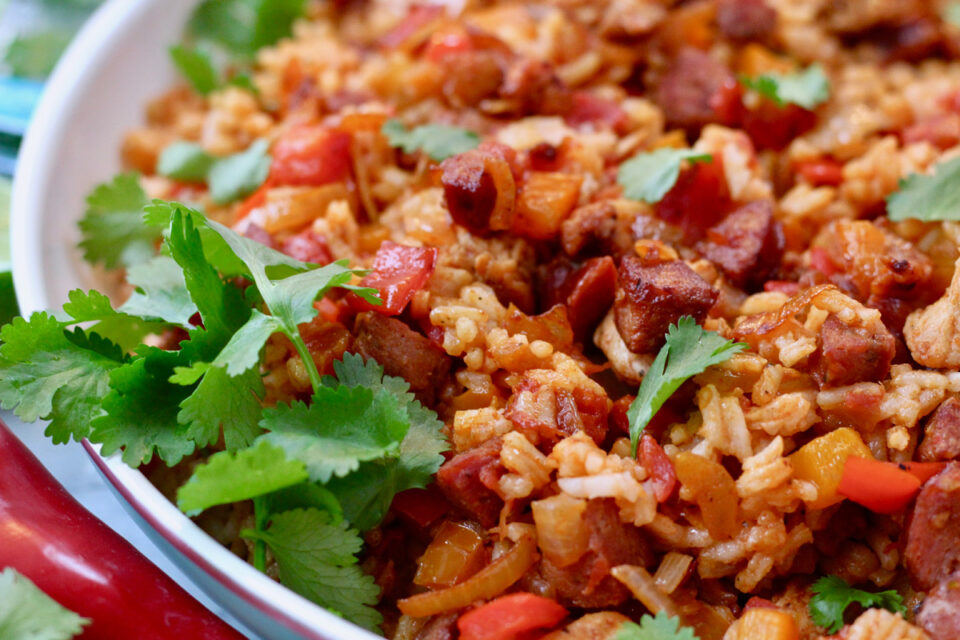 We're obsessed with meals that can be thrown together in one cooking vessel. Not only are they easy to make, but clean-up is quick as well!  One-pot (or skillet) recipes are so cozy and comforting, check out our other posts you might like below!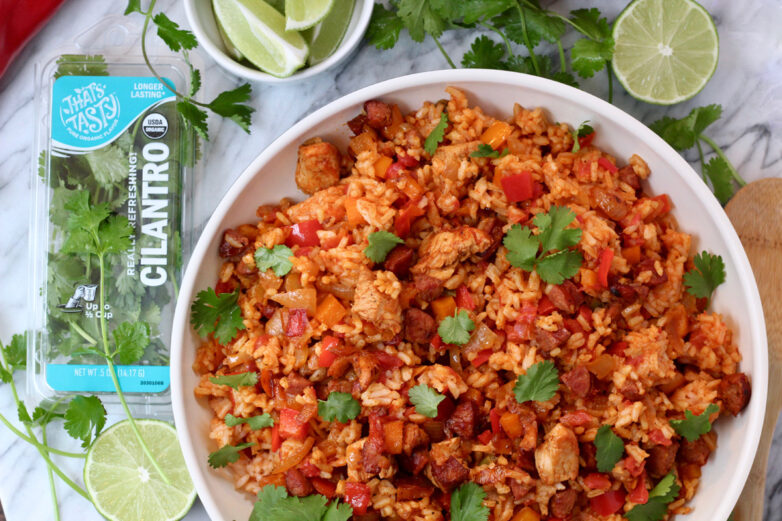 One Skillet Jambalaya
Ingredients
Olive Oil, as needed
1 – 2 tsp. Cajun or Blackening Seasoning, to taste
2 Chicken Breasts, cut into bite-sized chunks
4 Andouille Sausages, cut into chunks
1 small White Onion, chopped
1 Bell Pepper (any color), chopped
2 ribs of Celery, chopped
2 cloves of Garlic, minced
1 (14.5 oz) can Diced Tomatoes with Green Chilies
2 cups Chicken Stock
1 cup Long Grain White Rice
Lime Wedges, for serving (optional)
Fresh Cilantro, chopped for garnish