Looking for a super fresh, vibrant dinner that's filled with flavor and crunch? Revamp your Taco Tuesday by making these Ahi Tuna Tacos with Micro Spicy Shoots. They're seriously the best tacos in the TUNA-verse!
Loaded with color, these healthy tortilla-wrapped masterpieces are a total game changer. In addition to the gorgeous ahi tuna, the flavorful mix of avocado, mango, spicy chipotle mayo and crisp cabbage will convince your taste-buds that you've won the flavor lottery. Top it all off with fresh cilantro and micro spicy shoots and you've got yourself a glorious meal to remember.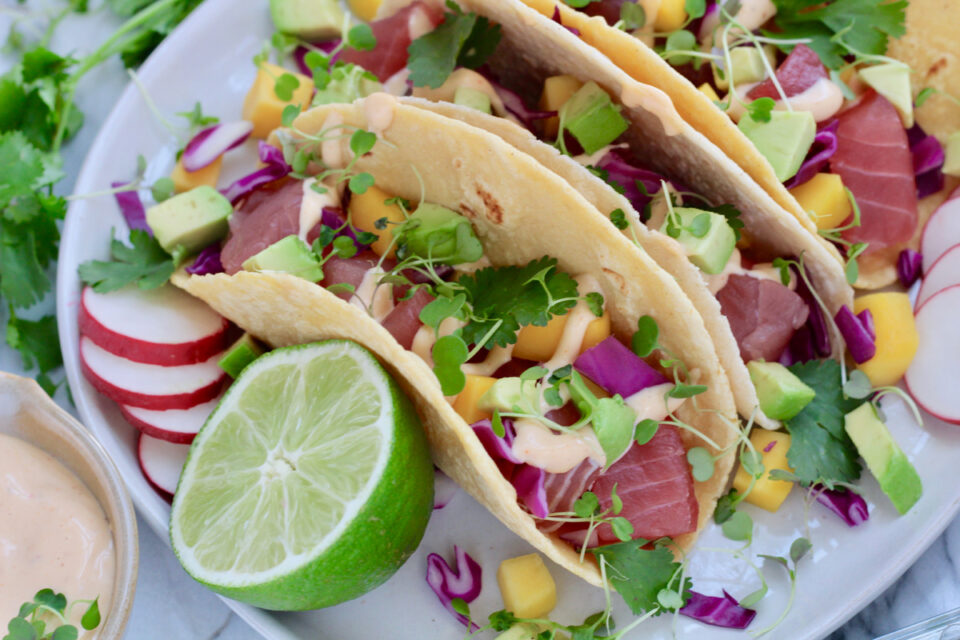 Are you practicing Whole30, Paleo, or want to stick to low-carb? No worries, friend, we've got you covered! Simply swap out the taco shell for a cabbage or romaine leaf. Boom, you've now got a compliant south-of-the-border feast.