Slow Cooker Tomato Basil Soup
Keep cozy during these final winter months with our Slow Cooker Tomato Basil Soup. Thick and creamy, this bowl of comfort will become a family favorite in no time.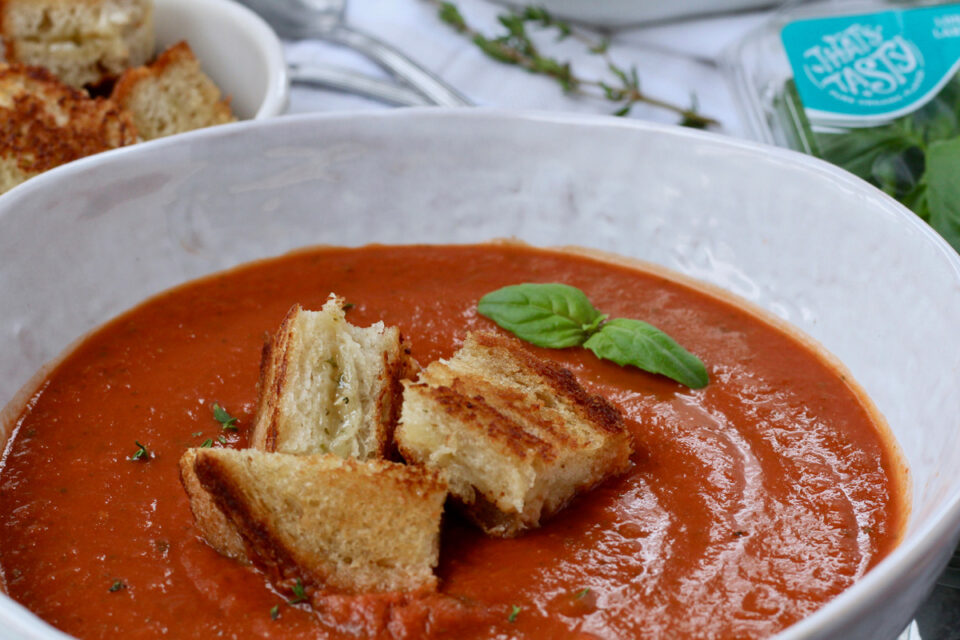 We cannot keep our hands off this classic combo of rich tomatoes, fresh herbs and hot, melted cheese. Our soup is seriously so delish, you'll be eating it straight out of the slow cooker! No joke, it's the soup of your dreams. Don't believe us? Go ahead and make it for yourself… it'll live up to the hype.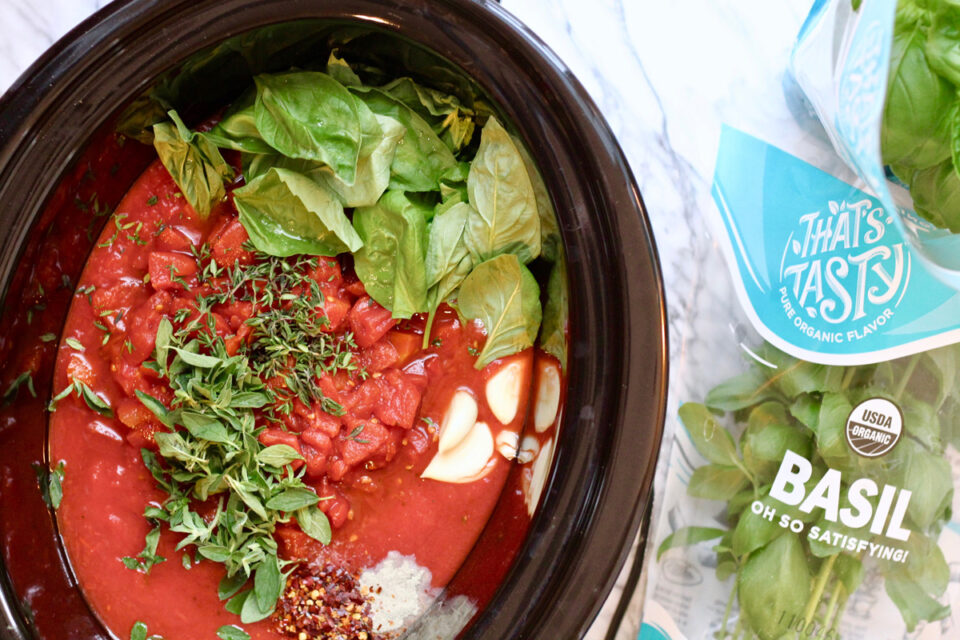 Slow Cooker Tomato Basil Soup
Ingredients
½ Sweet Yellow Onion, chopped
5 Tbsp. Salted Butter
3 cups Vegetable Broth
30 ounce can Crushed Tomatoes
30 ounce can Diced Tomatoes
1 cup Fresh Basil Leaves
2 Tbsp. Fresh Oregano Leaves
2 tsp. Fresh Thyme
4 Garlic Cloves
½ tsp. Salt
½ tsp. Red Pepper Flakes
¼ tsp. White Pepper