Relax and Rejuvenate DIY Fresh Herb Facials
Treat yourself to an easy at-home spa treatment that will leave you feeling rejuvenated and radiant. Adding herbs to your self-care regimen is amazingly simple and oh-so-good-for-your-soul.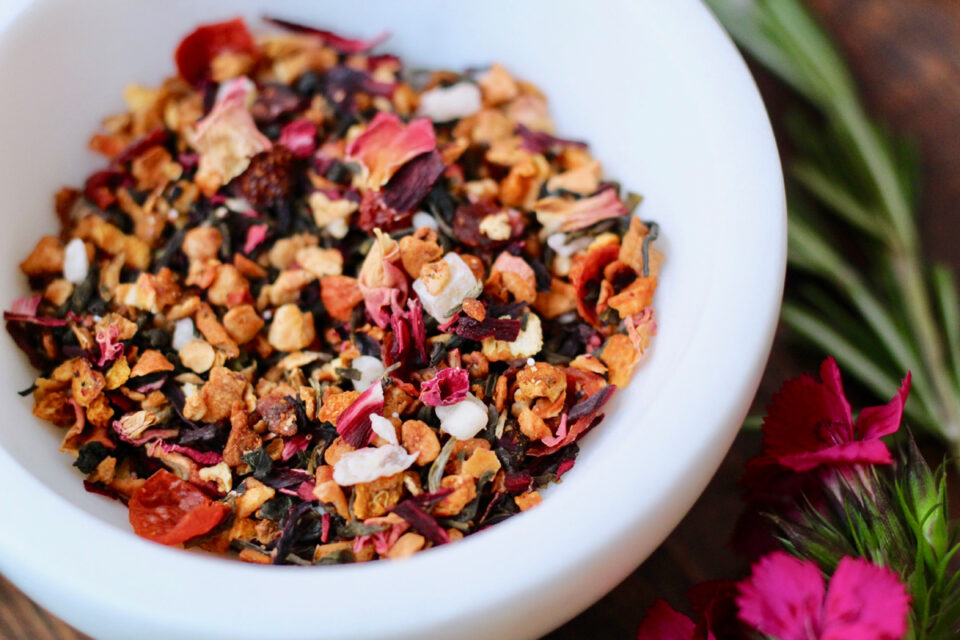 DIY FACIAL STEAM BENEFITS:
This is a great way to calm your nerves.
It's relaxing: Had a tough day? Allow yourself 30 minutes to focus on just you, boo. Go ahead and recharge your inner chi, you deserve it.
It's cleansing: Take a deep breath and enjoy all the benefits of this exfoliating facial routine. Steam helps soften your skin and releases toxins while removing dirt from your pores. Added bonus: this herbal steam smells fantastic – go ahead and take a big whiff!
It's hydrating: You know that glowing sensation you have after a long, steamy shower? Yup… that's hydration.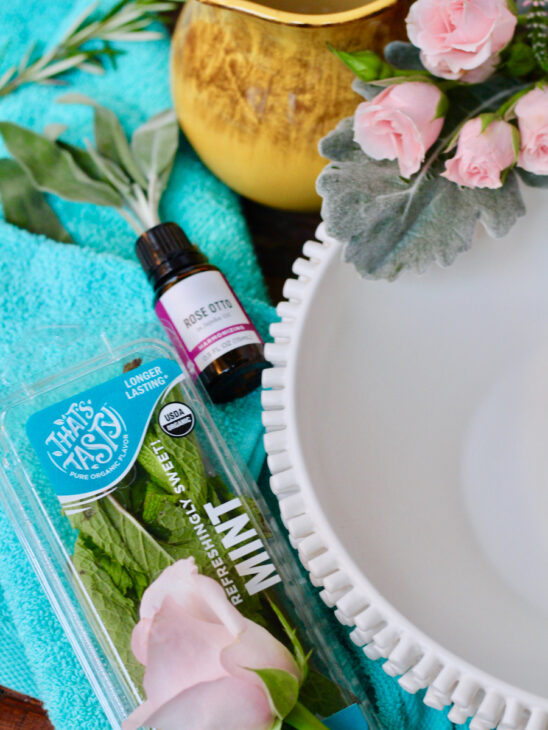 HOW TO CREATE YOUR HERBAL STEAM:
This seriously couldn't be any easier. All you need is a big bowl, towel, your favorite herbs, essential oils, and fresh or dried flowers.
Pick your brew: Choose herbs, dried elements (like dried herbs and flowers) and essential oils that complement each other. Grab a few ideas for different blends from our recipes below.
Clean your canvas: That's right… wash your face. The idea is to make your pores the center of attention. If you have longer hair, go ahead and pull it back into a pony tail so it doesn't get in the way.
Boil the water and prep your steam bowl: Add water to a kettle and bring at least 3 – 4 cups of water to a boil (depending on how big your steam bowl is). While you wait for the kettle to do its magic, prepare your facial steam recipe with herbs, citrus, essential oils, and flowers.
Pour the water in and relax: Once water comes to a boil, pour over the elements you added to your bowl. To create a steam tent: Hold your face about 6 inches above the bowl and use a large towel to drape over your head. Breathe in and relax for 8-10 minutes. If you get too warm, lift your head higher from the bowl.
Dry up and feel the glow: Pat your face dry with a clean towel. Apply your favorite moisturizer and pour yourself a cup of flavored water. Now sit and relax for another 10 – 15 minutes and relish your radiance.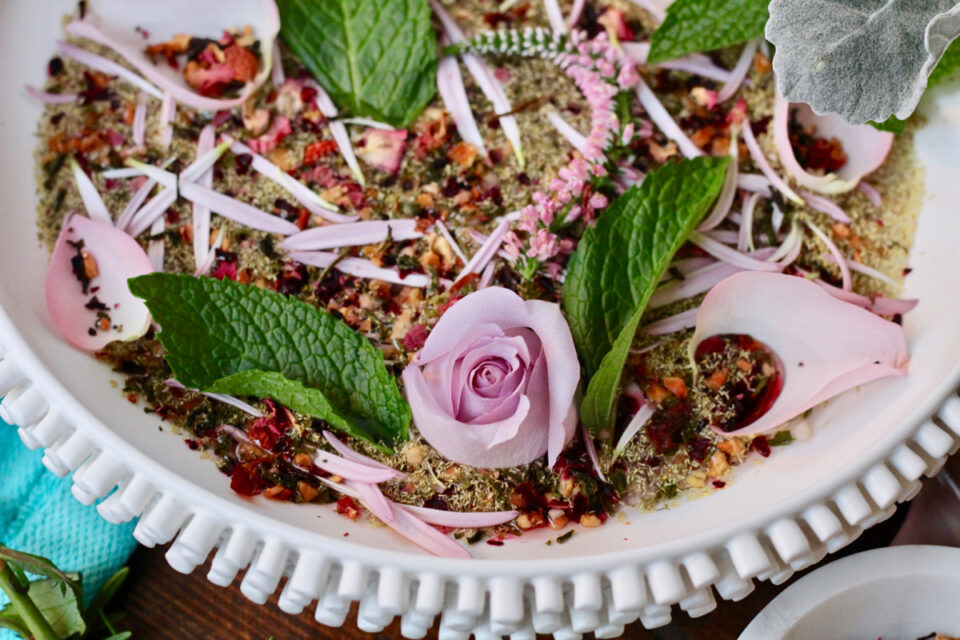 HERBAL STEAM RECIPES:
Use a combination of the essentials below to customize your facial steam to your exact preferences. We recommend that your mix and match recipe equals at least one cup (or more) for your sweat session.
Herbs (duh): Mint, Rosemary and Sage are popular picks from the That's Tasty collection.
Citrus: Lemon or Orange Peels.
Essential Oils: Chamomile, Lavender, Peppermint, Rose, Sweet Orange, Sandalwood, Tea Tree.
Flowers (fresh and dried): Chamomile, Hibiscus, Lavender, Rose, That's Tasty Edible Flowers.
Specialty Teas (optional): Teas are a great way to grab a mix of ingredients that already complement each other. Look for blends that include Chamomile Flowers, Hibiscus, Rose Hips, and Rose Petals. White and Green Teas are energizing as well.
A few suggested combinations:
Mint + Lemon Peels + Lavender Oil + Rose Petals + Chamomile Tea
Rosemary + Mint + Orange Peels + Sweet Orange Oil + Hibiscus Tea
Mint + Lemon + Tea Tree Oil + Fresh Lavender Flowers + White or Green Tea