BLT Flatbread with Avocado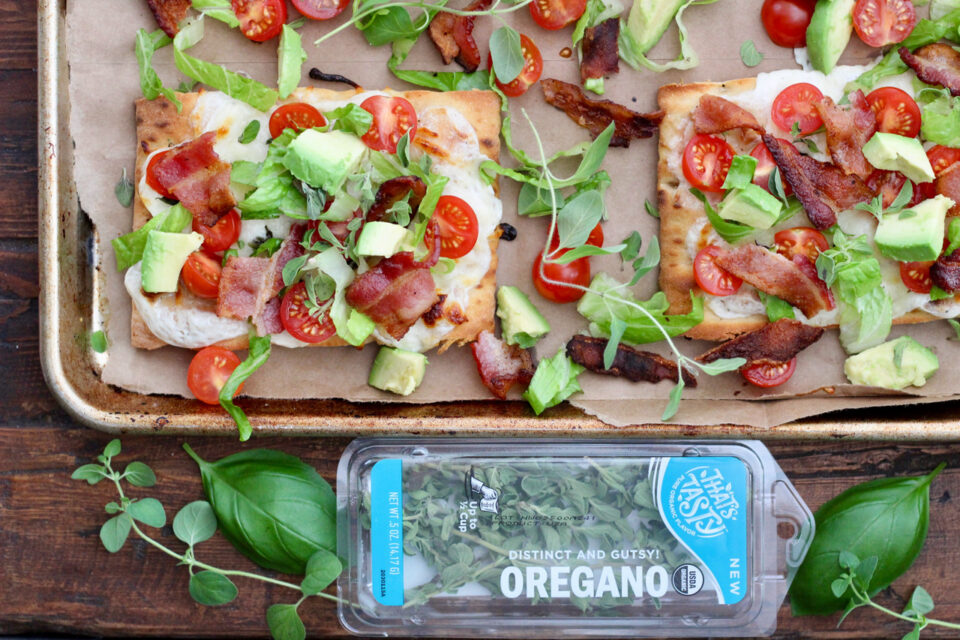 This colorful flatbread combo is piled high with veggies and herbs, making it a delicious appetizer or light dinner option.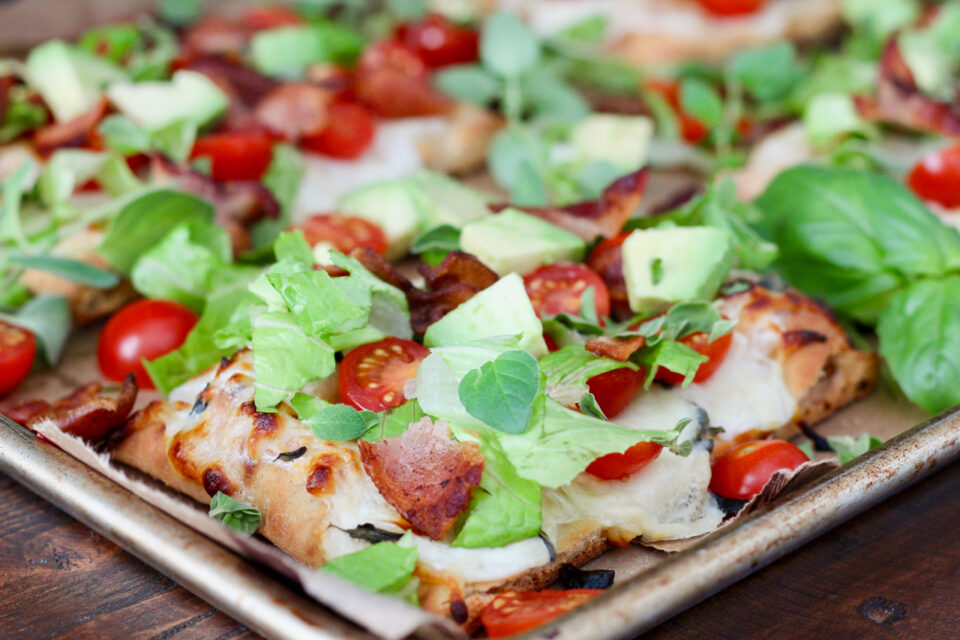 We are fully embracing sports season (or should we say… snack season) with fun and easy recipes to nibble on. Have you tried our Green Goddess Chicken Sliders yet? Oh Emm Gee, yum.
We opted for premade crusts in this flatbread recipe, which makes preparation a breeze.
It's hard to believe that this is an option when you're in a time crunch, but it's true! Simply spread each crust with ranch dressing, sprinkle on the cheese and when that's done baking simply pile on the produce. You get a nice crunch from the crisp romaine, smoky notes with the bacon and a creamy finish from the avocados. It's a well-rounded starter that everyone will gobble up. Plus, the fresh tomatoes and oregano makes it feel healthy!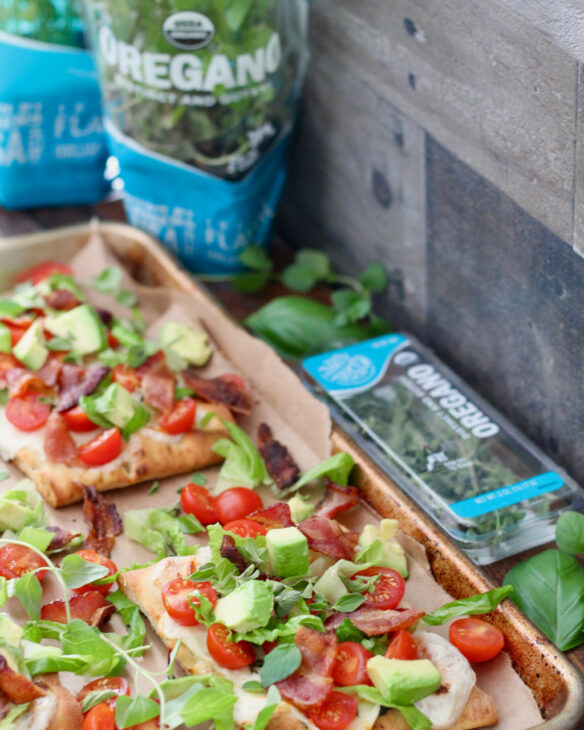 This is one of those flatbread scenarios that you can dive head first into at any time of year, really. This flavorful combo uses ingredients that are available year-round, so you might as well add this to your weekly splurge list.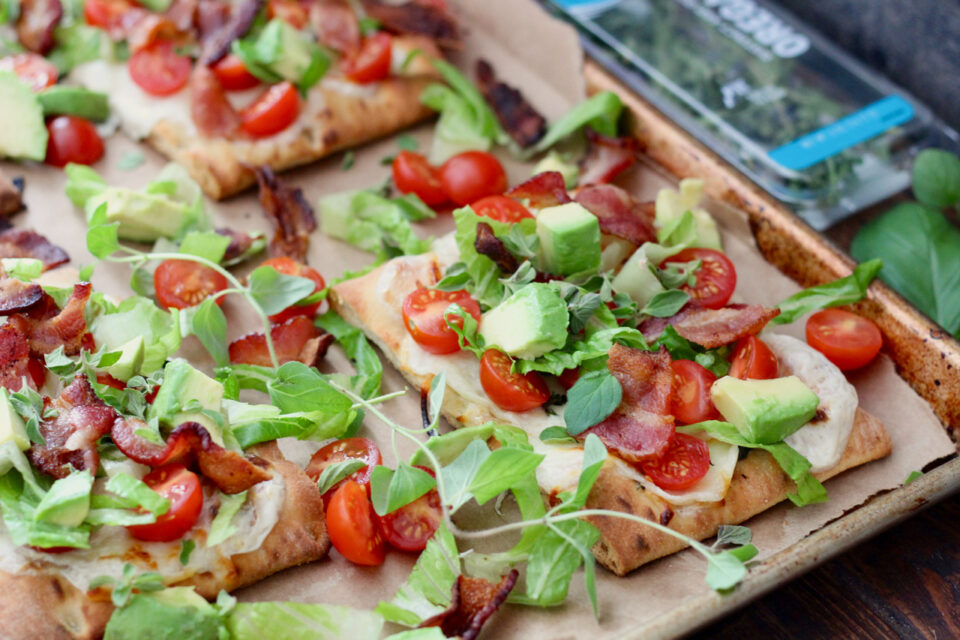 BLT Flatbread with Avocado
4 Premade Flatbreads
½ cup Ranch
1 cup Mozzarella Cheese, shredded
8 slices of cooked Bacon
1 cup shredded Romaine Lettuce
1 cup halved cherry tomatoes
1 Avocado, chopped
¼ cup That's Tasty Fresh Oregano Leaves
Directions:
Preheat oven to 350F.
Place flatbreads on a lined baking sheet and spread evenly with ranch dressing. Sprinkle with shredded cheese and pop those bad boys in the oven for 8 – 10 minutes, or until cheese is melted and browning. Prepare fresh produce while the flatbreads cook.
Remove from oven and top with remaining ingredients. Serve immediately.
Notes:
Depending on the size of your flatbreads, you may need to adjust the other ingredients to accommodate their size. For instance, you may need a little more ranch and cheese if your flatbreads are bigger than the crusts pictured here.
Try substituting ranch with our Oregano Pesto, that would be epic.
You can serve this dish cold: simply swap the shredded mozzarella with fresh mozzarella pearls or burrata and skip the oven all together.
Make this a meal: serve with a bowl of chili or your favorite soup.