Sage-tastic Savory Waffles
This method for savory waffles will have you craving them for more than just breakfast. Infused with cheddar, chives and sage… these bad boys will leave your belly happy and satisfied.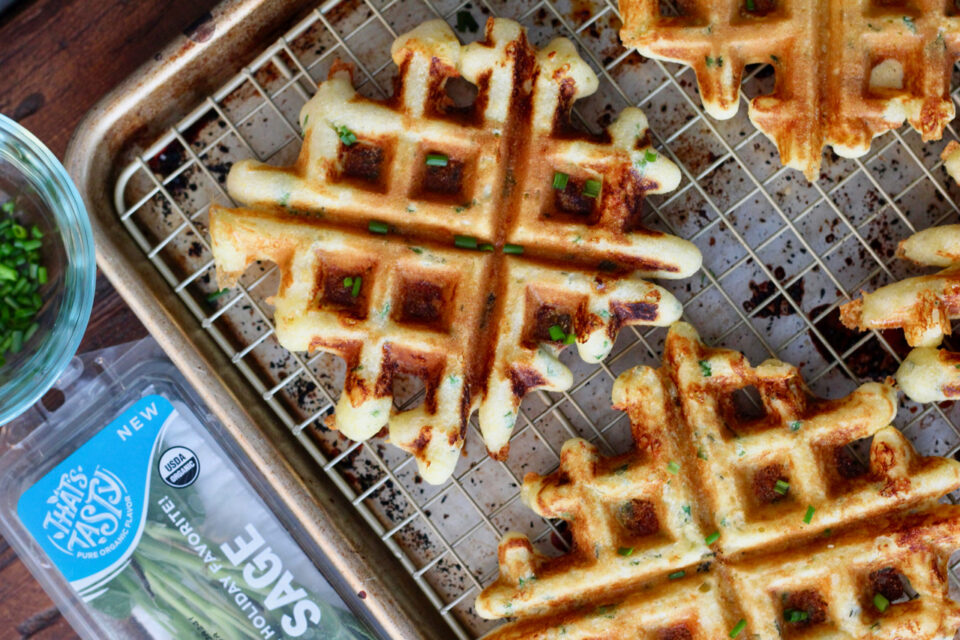 Preparation for this herbaceous twist on a breakfast classic is quite simple
Grab your favorite box of cornbread (or whip up your own recipe… that's your call).
Follow the boxed directions for the batter.
Add a heaping handful of fragrant herbs and some smooth cheddar to the mix.
Ladle into preheated waffle iron and cook until golden brown.
Poof! What a mind-blowing flavor combo.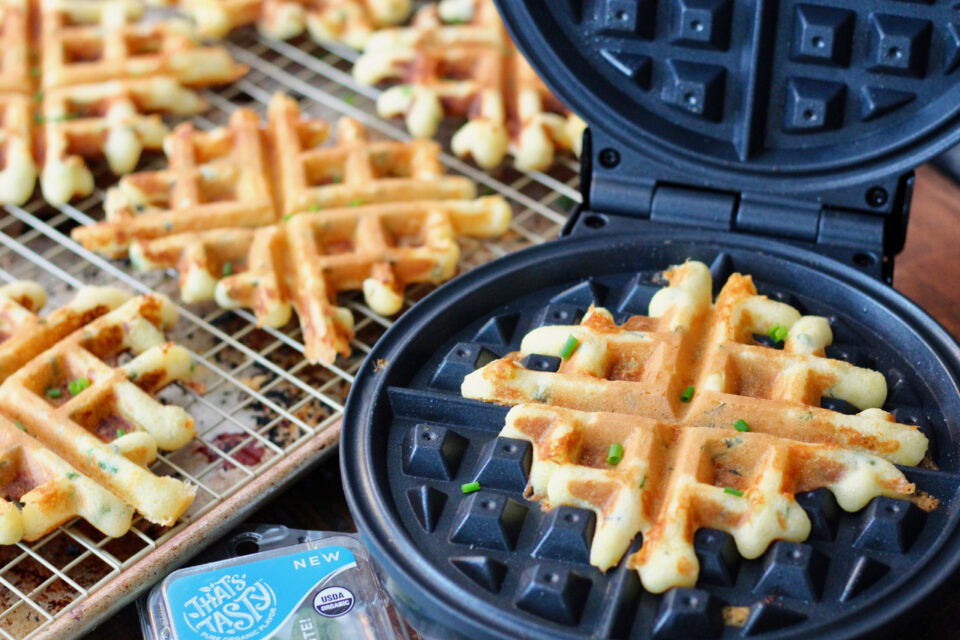 These cornbread beauties are quite tasty on their own, however, we also recommend piling them high with ham and (even more) cheese. Woo-hoo! Talk about the ultimate breakfast sandwich.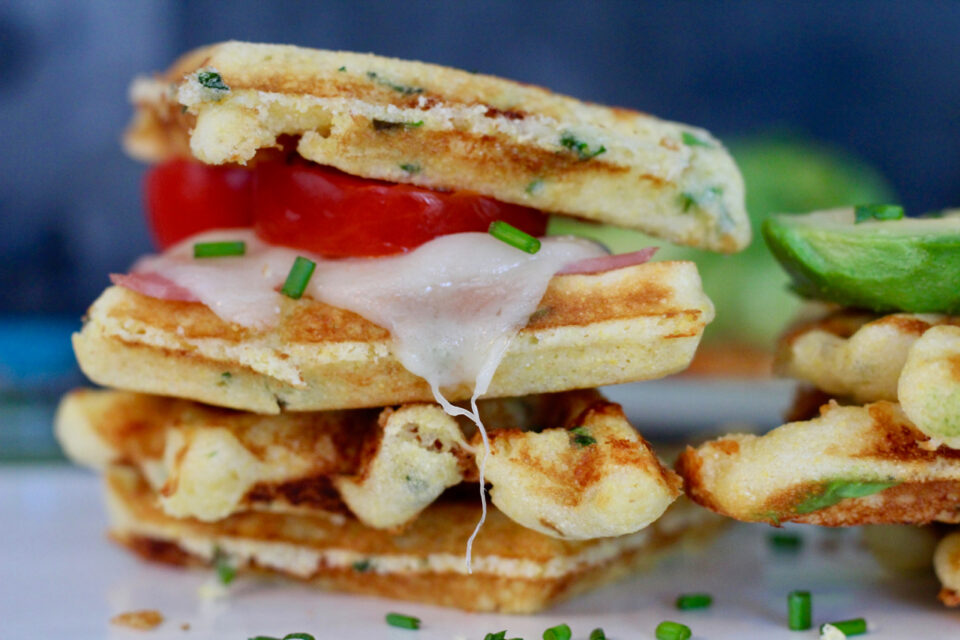 Whenever you have fresh sage on hand, be sure to try these savory waffles.
With so many serving variations, we promise that this recipe will outshine all other breakfast ensembles. Just look at that stack of deliciousness! Are you drooling yet?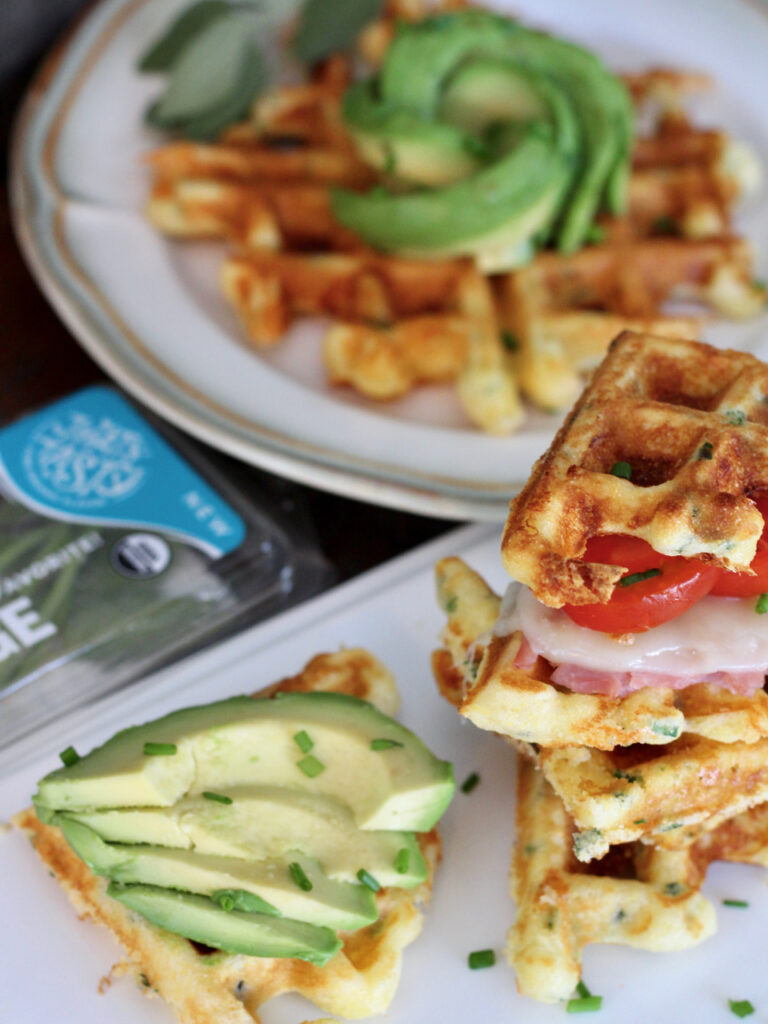 Cheddar-Sage Waffles
Depending on your cornbread mix of choice, the first 4 ingredients may vary.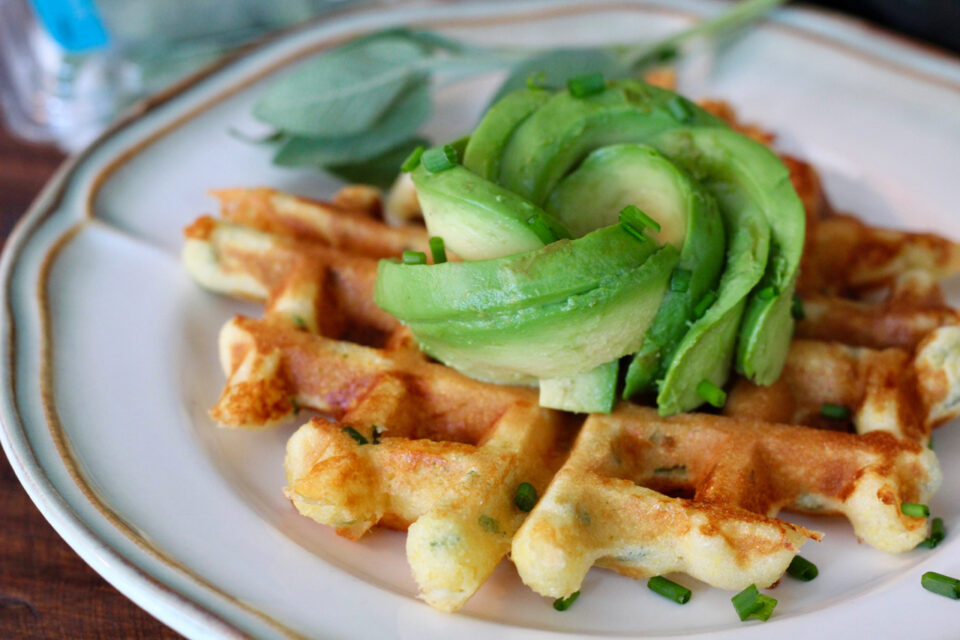 Ingredients:
For the Cornbread Batter:
1 (7.5 oz. box) Cornbread Muffin Mix
2 Eggs
1 cup Milk
1/3 cup Vegetable Oil
(follow the packaged directions for the box you chose to use)
Additional Ingredients:
1.5 cups Sharp Cheddar, shredded
1 package of That's Tasty Fresh Sage, stems removed and chopped (½ cup)
1 package of That's Tasty Fresh Chives, chopped (½ cup)
Directions:
Combine cornbread mix, eggs, milk and vegetable together in a large bowl. Add cheddar, fresh sage and chives and continue to mix until batter forms.
Preheat waffle iron and lightly grease with butter or cooking spray.
Ladle batter onto hot waffle iron and cook until golden brown, roughly 3 minutes.
Enjoy immediately on it's own or with a smear of butter. (Psst: garlic butter would be bomb!)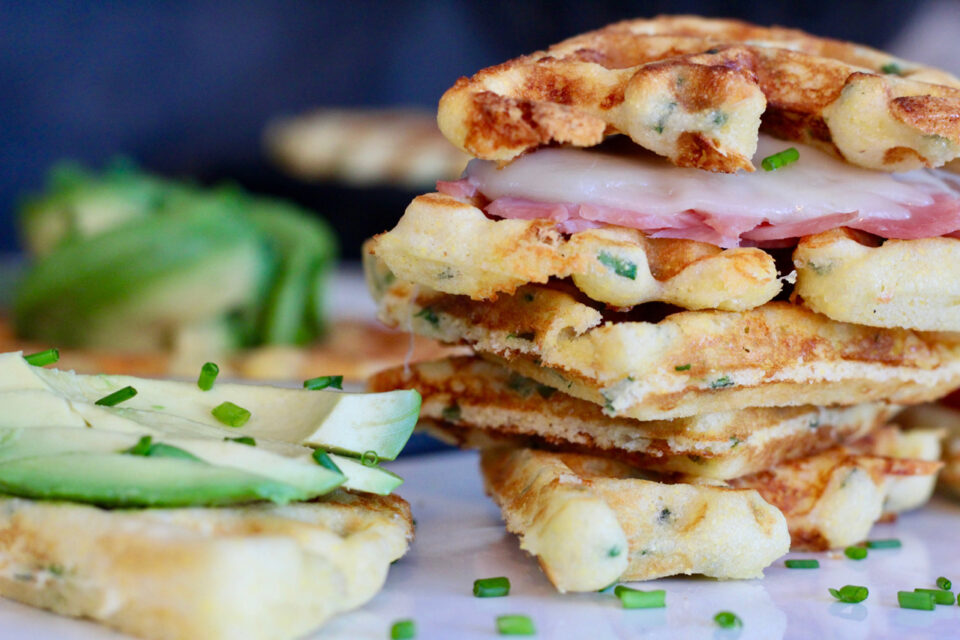 To Make Ham & Cheese Waffle-Wiches:
Preheat oven to 400F. After step 3, transfer waffles to a cooling rack and continue to cook the remainder of the waffles until you have as many as you need. When you're ready to assemble, slather two waffles with mayo (+ horseradish, if desired) and layer with two slices of ham and two slices of provolone. Pop the waffle-which in the oven, on a lined baking sheet, for 5 minutes or until cheese has melted. Enjoy immediately.
Other Serving Suggestions:
Plop a fried egg on top of that ham & cheese waffle-wich. Mind blown. 🤯
Upgrade your avocado toast game by using the cheddar-sage waffles as your base.
Inspire guests at your thanksgiving feast with leftover turkey waffle-wiches! Get creative.
---
Did you make this recipe?
Tag @thatstastyorganic on Instagram and hashtag it #thatstastyorganic.
Oh… and make sure to check our flavor finder so you can sniff us out in your neck of the woods.