Easy-Peasy Oregano Pesto Pasta
Oregano Pesto is bright and bold, adding a whole new depth of flavor to your preferred 'carb-o-licious' pasta plates. Comfort food season has finally arrived!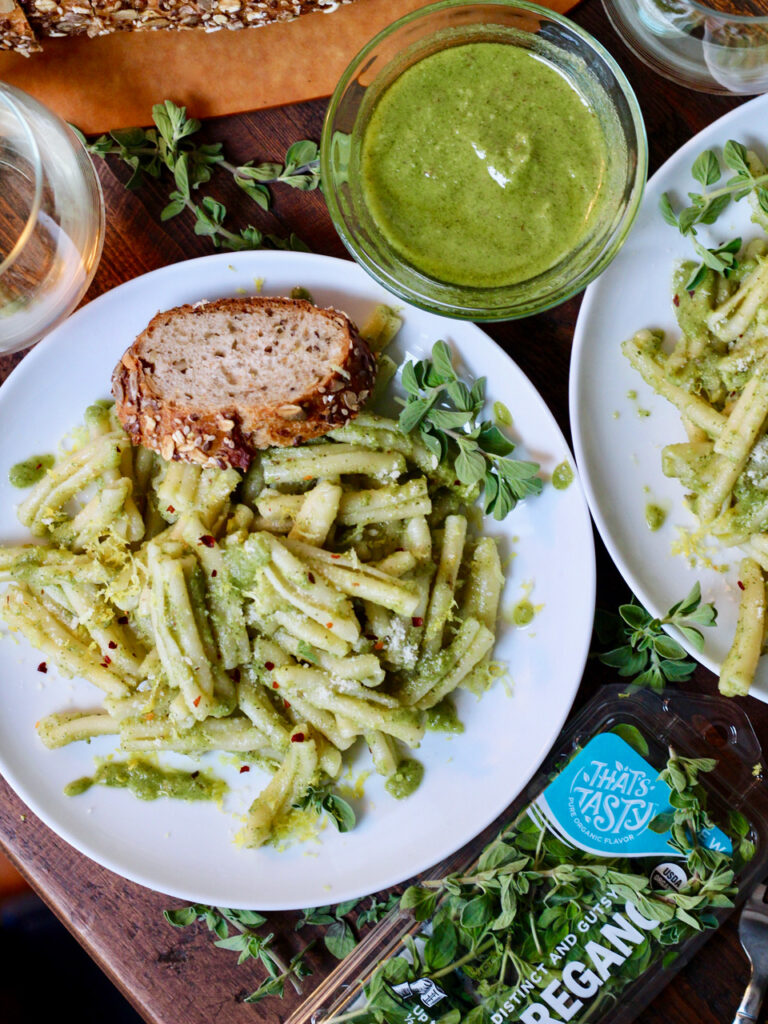 Cooking with fresh herbs doesn't have to be complex. In fact, this recipe is the complete opposite of complicated. Simply blend fresh oregano with our suggested ingredients below. Then mix that scrumptious sauce with your favorite noodles and serve with a crusty piece of bread.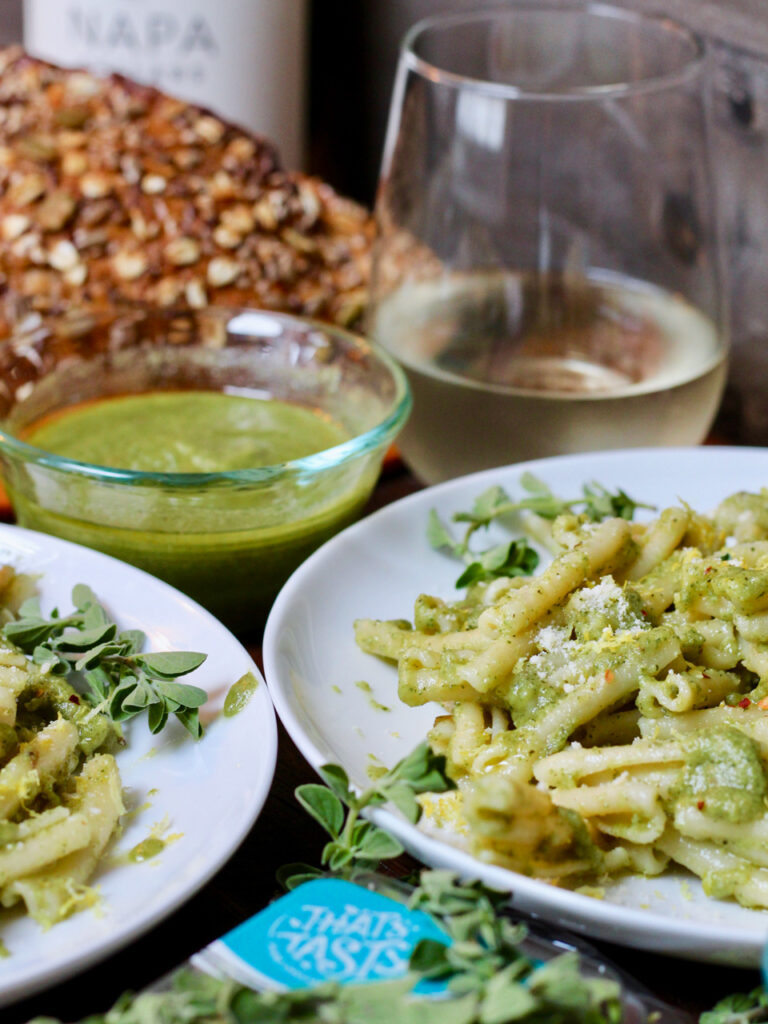 ---
The Basic Formula for Pesto:
Fresh Herbs + Nuts + Garlic + Parmesan Cheese + Citrus + Olive Oil.
Presto… you now have pesto.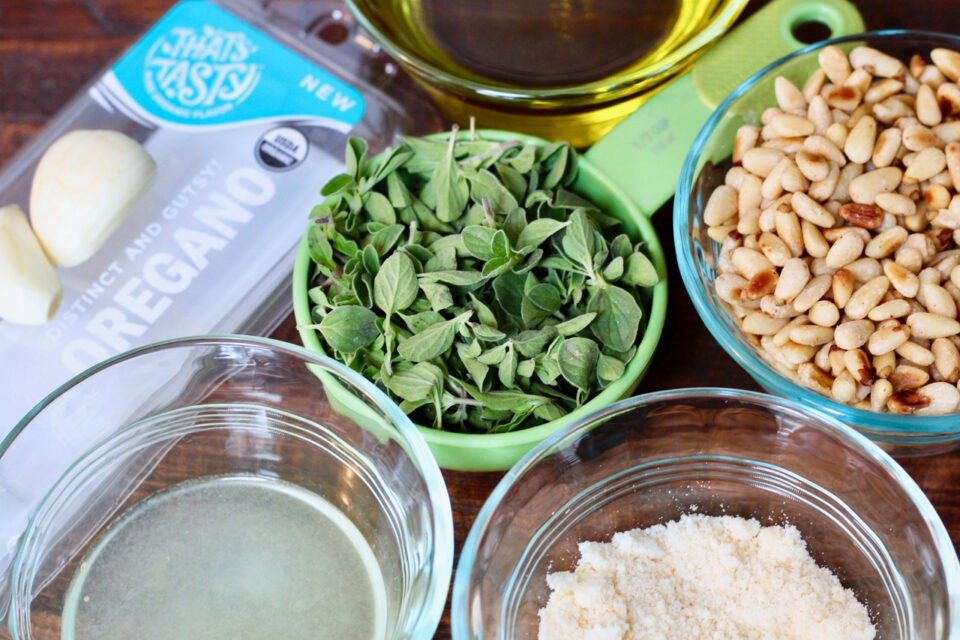 While we adore the traditional basil variety, we also encourage you to say OREGA-YES to the lesser recognized superstar of Italian cooking. Ciao Mr. Oregano… welcome to our pasta party. We've saved you a seat at our dinner table.
Oregano is distinct and gutsy, often giving extra oomph to a variety of Italian sauces, veggie dishes, salad dressings and marinades.
Closely related to marjoram (both members of the mint family), oregano adds a peppery punch and teams well with other bold ingredients. A few flattering flavors include garlic, lemon and cheese. Oh wow…. what a coincidence! All three of those are all included in the recipe below 😉.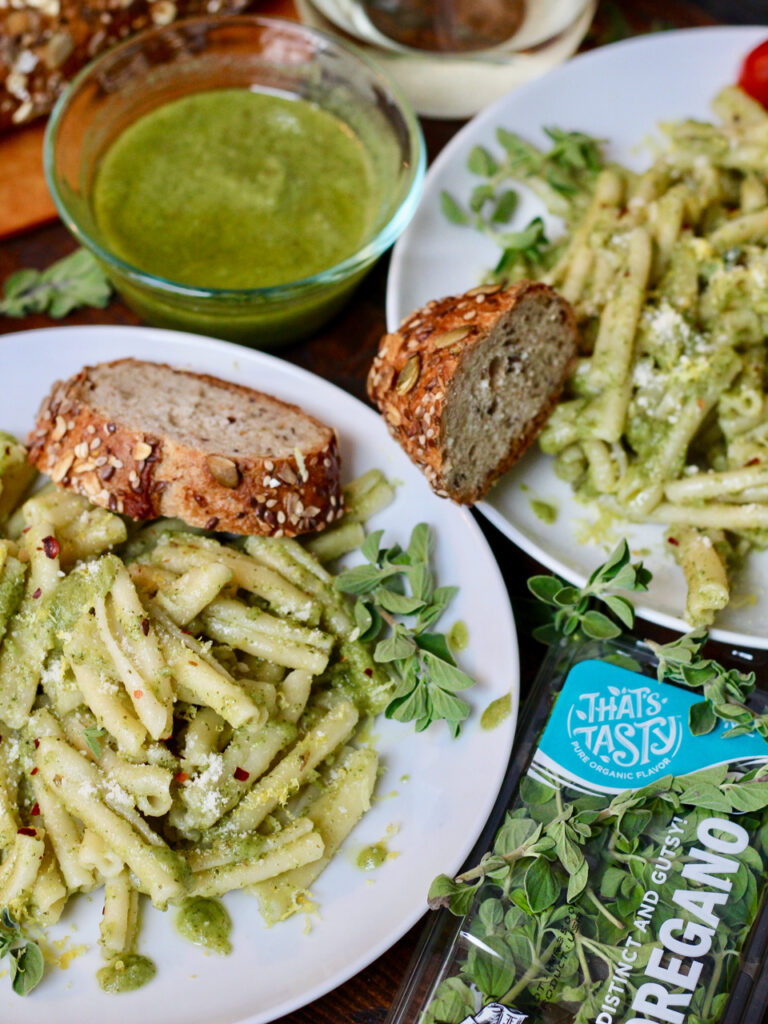 ---
Oregano Pesto
Ingredients:
1 package of That's Tasty Fresh Oregano Leaves, stems removed (½ cup)
¾ cup Pine-nuts
2 Garlic Cloves
Juice of One Lemon
2 tbsp. Parmesan Cheese, grated
¾ cup Extra Virgin Olive Oil
Salt + Pepper (about 1/2 tsp. each)
Directions:
Toast the pine-nuts in a skillet over medium heat, stirring frequently, until fragrant (about 3-4 minutes). Set aside to cool.
In a food processor or blender, pulse the first five ingredients until combined. Then slowly drizzle olive oil over the pesto mix while the machine is running. Puree until desired consistency, making sure to scrape down the sides as necessary.
Taste, then add salt and pepper as needed. Store in the refrigerator, covered, for up to a week.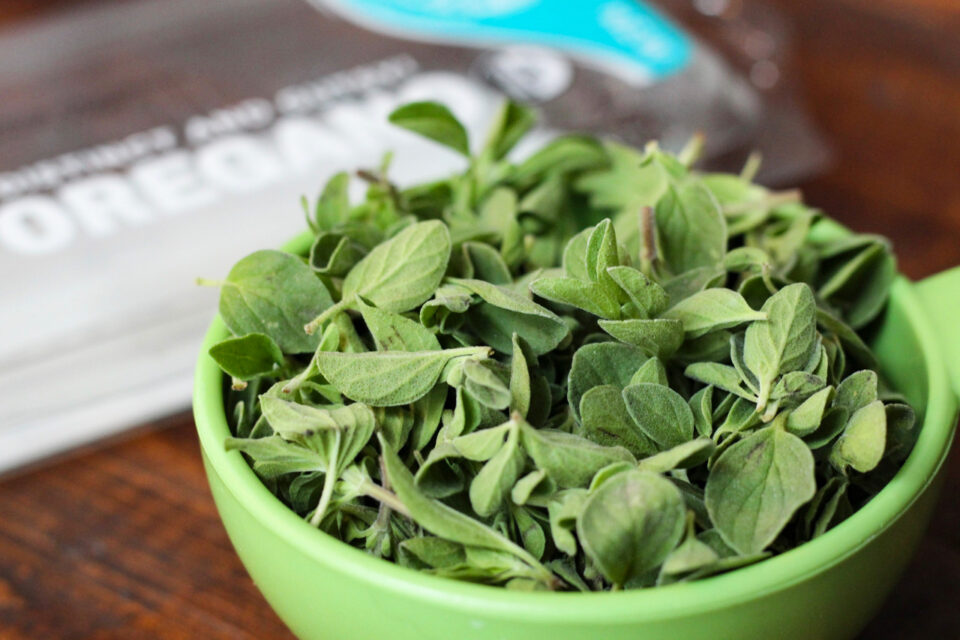 To Serve:
We love serving this flavorful sauce over fresh pasta with a glass of white vino. Go ahead and get fancy by garnishing your plate with lemon zest and additional grated parmesan – it'll have your entire dinner table cheering… THAT'S TASTY.
Other ways to use oregano:
This herb is an absolute livewire when it comes to cooking savory meals. Add a sprinkle to eggs, chili, pizza, grilled meats or hearty casseroles.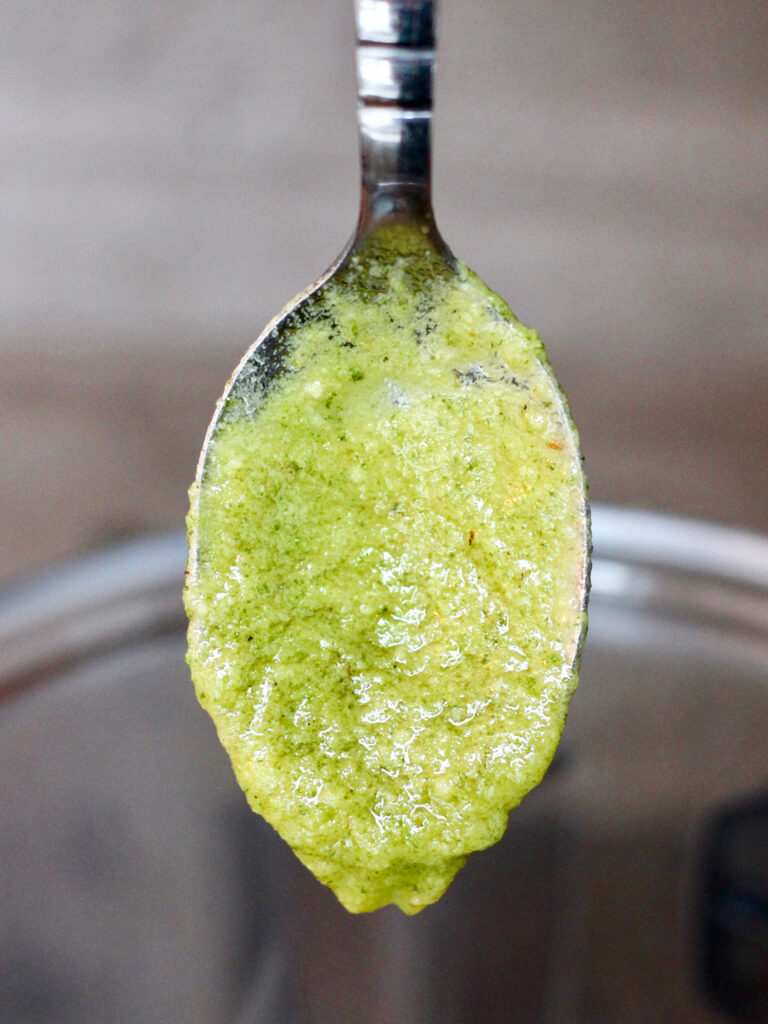 ---
Did you make this recipe?
Tag @thatstastyorganic on Instagram and hashtag it #thatstastyorganic.
Oh… and make sure to check our flavor finder so you can sniff us out in your neck of the woods.