5-Ingredient Rosemary Lemon Shortbread Cookies
Rosemary screams fall flavor; adding an earthy note to everything it's added to. Warning: These herb-forward Lemon Shortbread Cookies will steal the spotlight at your kid's bake sale or school social.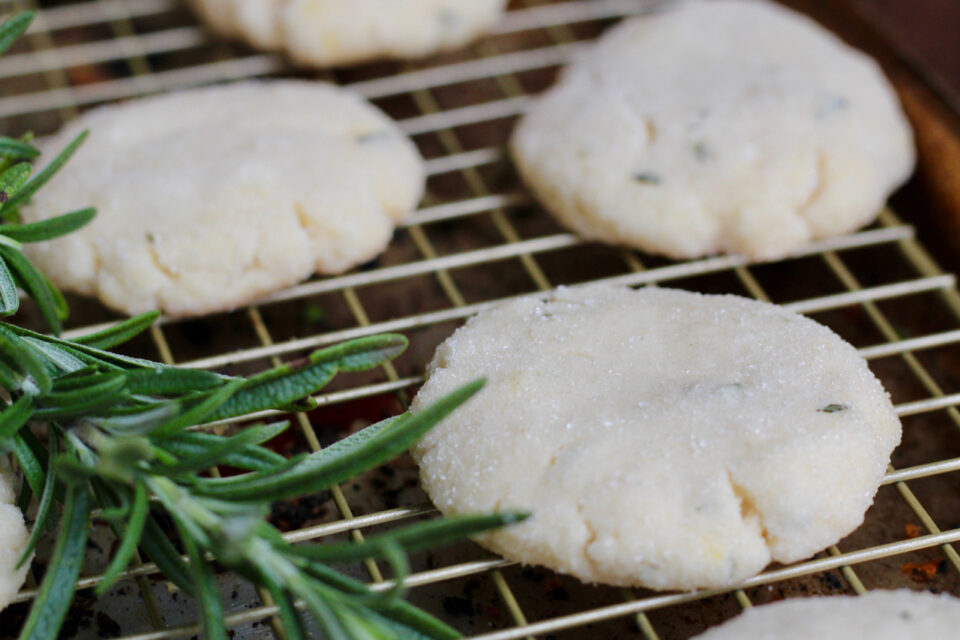 It's officially cookie season, so naturally we cannot wait to fuel our baking obsession with That's Tasty Organic Herbs! It's time to eat, drink and be rosemary. Bring on the party!
Rosemary is a fantastic plant for your kitchen's herb garden. It's woodsy, pine flavor gives a flavorful punch to anything you cook it with. This quintessential flavor creates a memorable match with sweets: such as cookies, biscuits and jams.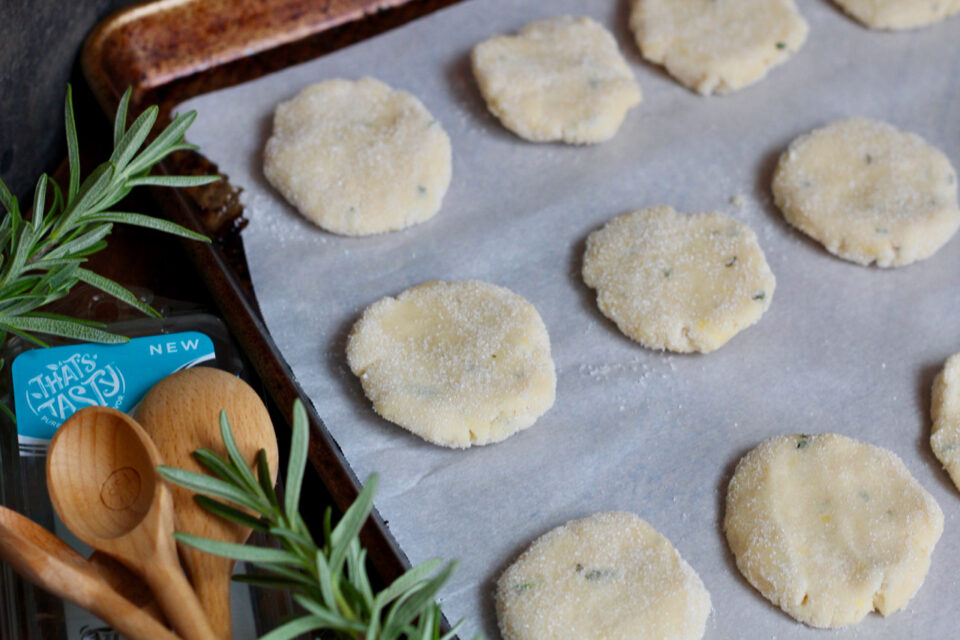 Unlike other fresh herbs, rosemary's flavor profile holds up beautifully in recipes that require longer cooking times. So it really excels when used in baking, roasting and simmering. These hand-pressed cookies are rustic and unique, allowing you to be creative and press them into whatever shape you choose.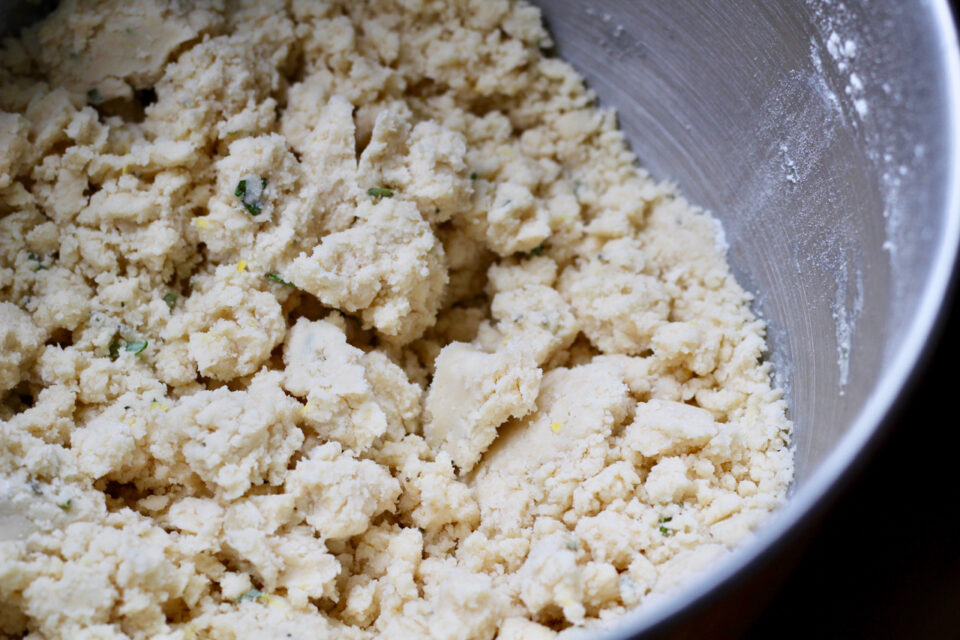 Rosemary Lemon Shortbread Cookies
Ingredients:
1 ½ cups Salted Butter, softened to room temperature (3 sticks)
1 cup Powdered Sugar
1 tbsp. Lemon Zest
1 tbsp. That's Tasty Fresh Rosemary, minced
3 cups All-Purpose Flour
OPTIONAL: Sugar for rolling.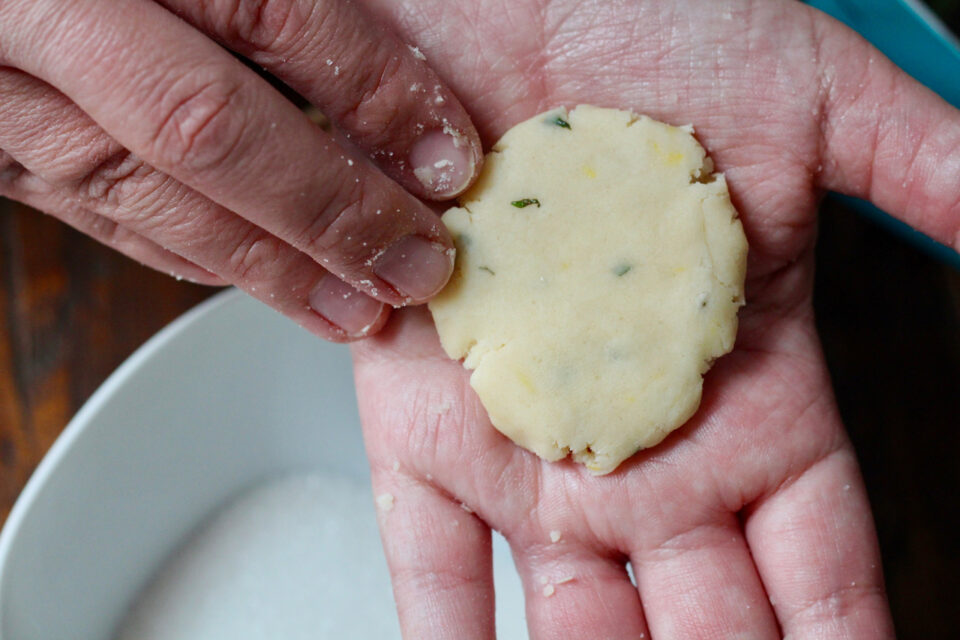 Directions:
Preheat oven to 325F.
Blend butter, until smooth, in a large bowl with an electric mixer. About 1 minute.
Once blended, add powdered sugar and continue to mix until combined.
Add lemon zest, rosemary and flour. Mix together (on low) until the dough is combined together and crumbled.
Use the palm of your hands to form each cookie round, roughly 1 ½ inches in diameter.
OPTIONAL: Roll the cookies in sugar prior to placing on baking sheet.
Bake for 13 – 15 minutes on a parchment lined cookie sheet, until slightly golden in color. Do not let the cookies brown.
Remove from oven and allow them to cool on a rack. They will harden as they cool. Store in an airtight container at room temperature for up to 3 days.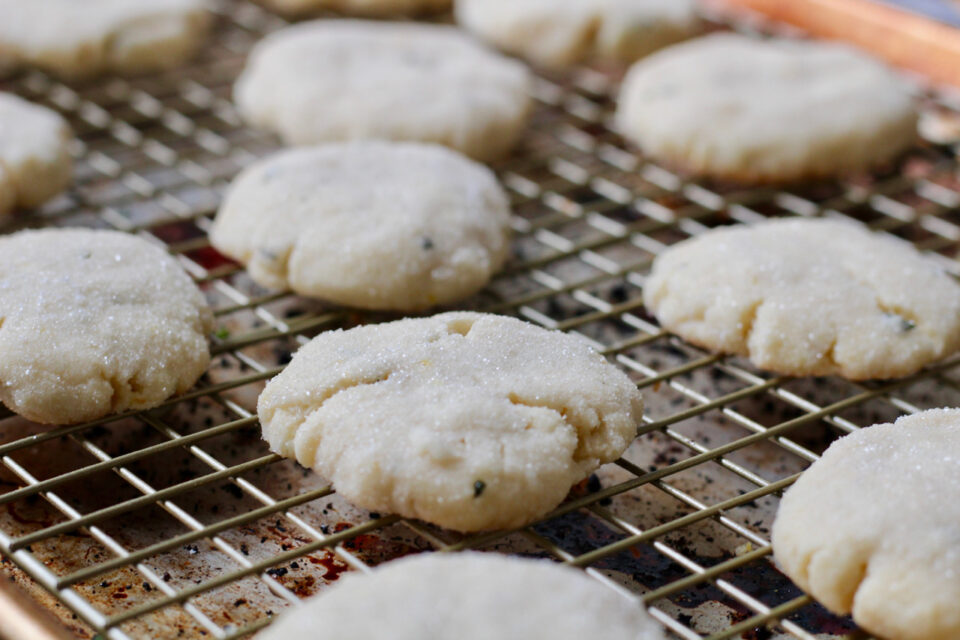 Recipe Notes:
The current recipe gives a subtle hint of rosemary and lemon. If you would like bolder flavors, feel free to add 2 tbsp. of each instead of one.
You can also add 1 tsp. of vanilla extract if you wish.
Do you want to shape these cookies into cookie-cutter figures? Roll the dough flat on a floured surface and cut as necessary prior to baking.
Spread HerbacIOUs Joy By:
Create a thank-you basket for your children's teachers.
Say hello to new neighbors with these as a welcome present.
Give a friend a fall-inspired herb garden for their kitchen with That's Tasty Rosemary, Thyme and Oregano Living Plants (and pair that garden with a bag of these cookies).
Did you make this recipe?
Tag @thatstastyorganic on Instagram and hashtag it #thatstastyorganic.
Oh… and make sure to check our flavor finder so you can sniff us out in your neck of the woods.