Effortless Summer Cooking? No Sweat!
Don't even think about turning on that oven! Summer cooking should be easy-breezy and hassle-free–no ovens required!  Let us help you get in the mood with recipes that:
Come together in 60 minutes or less.
Require no more than one cutting-board and/or mixing bowl.
Include no more than 10 ingredients (even including basics like salt and pepper!).
Just say "no!" to the oven.
We've got you covered with simple (and delicious) summer favorites that come together effortlessly!
So, 1… 2… 3… Get cooking! You'll be eating in no time.
---
Ham and Cheese Cucumber Rollups 🧀🥑🥒
Forget the tortilla wrap!  There's a healthier option–cucumber!  And it tastes delicious wrapped around thinly sliced ham and cheese, avocado, spinach, and fresh cilantro. These Ham and Cheese Cucumber Rollups know what's up!  Don't like ham, opt for turkey!  Are you veggie?  Go meatless. These are versatile!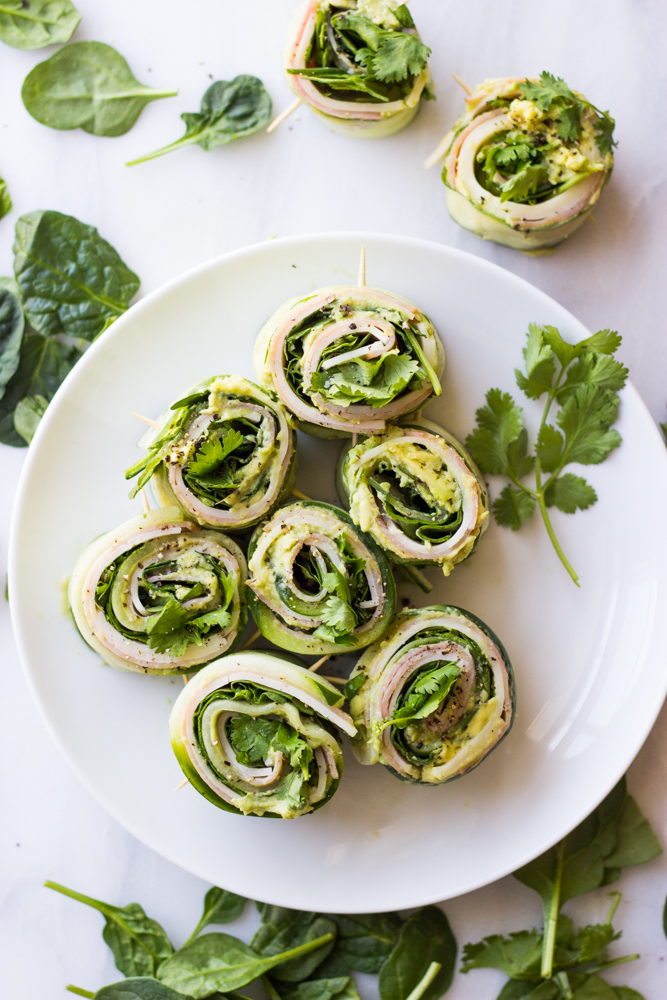 ---
Asparagus with Marjoram-Horseradish Sauce 🌿
Sometimes a summer evening calls for a speedy but elegant appetizer for dinner guests, and sometimes it calls for a light and quick dinner you can eat on the back patio.  Asparagus with Marjoram-Horseradish Sauce is both.  Make a double recipe of the sauce and you won't be sorry–it's great on asparagus but just as delicious on steak, grilled chicken, green salads, and roast veggies.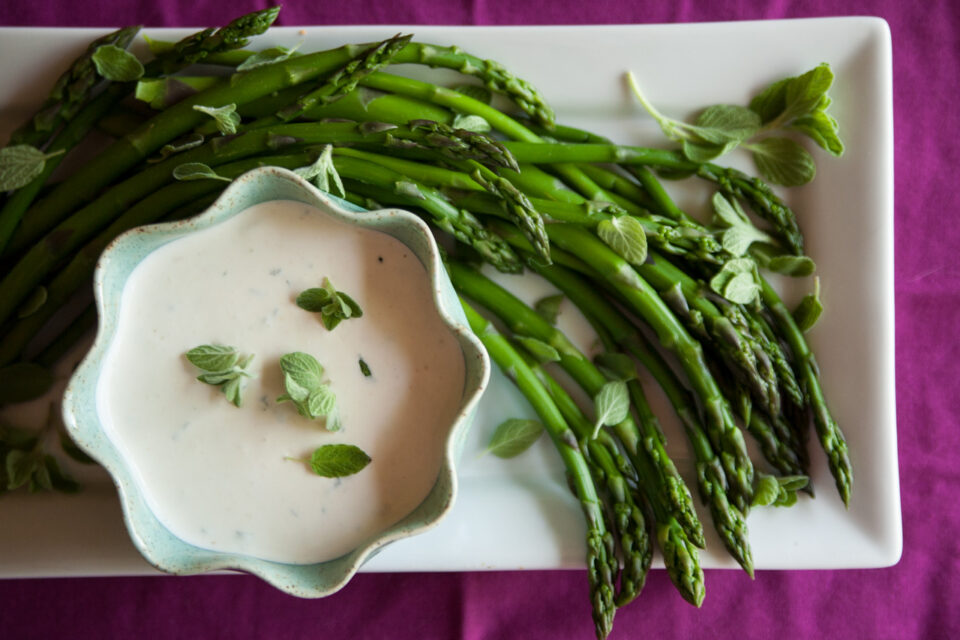 ---
Strawberry Salsa: A Little Sweet, A Little Spicy 🍓
Summertime is snacktime.  Whip up a big batch of this Strawberry Salsa with lime, honey, fresh cilantro, and jalapeño, and you're ready to settle in with a bag of tortilla chips and a margarita (or two!). It's going to be a sweet night!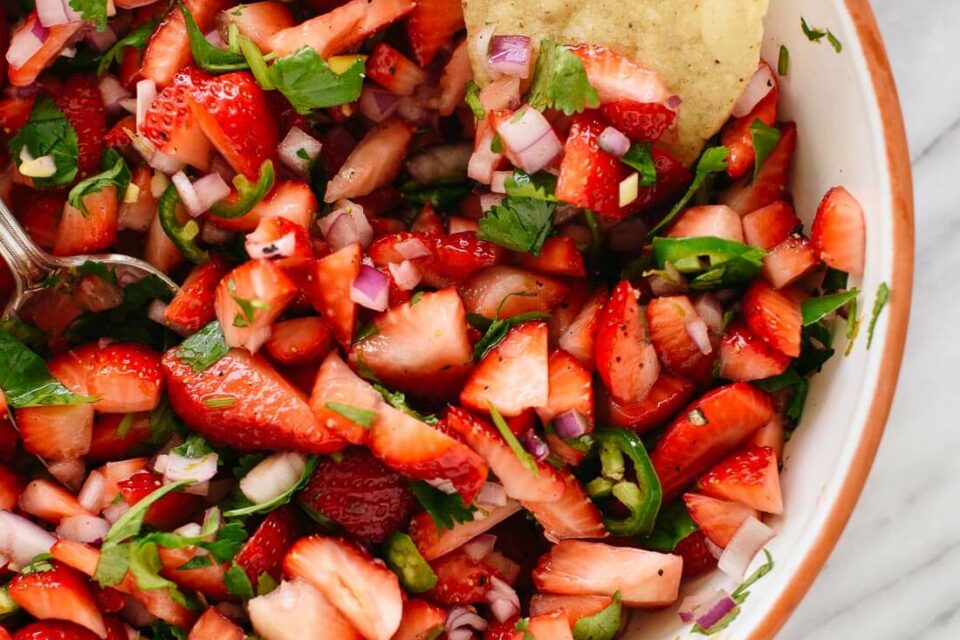 ---
Tomatoes with Coriander Vinaigrette 🍅
Did you know coriander is just cilantro seed?  Of course you did!  Put that knowledge to good use with a recipe that uses both parts of this amazing plant–the coriander seed and the cilantro leaf: Tomatoes with Coriander Vinaigrette.  With summer's juicy tomatoes, it's a combo that can't be beat.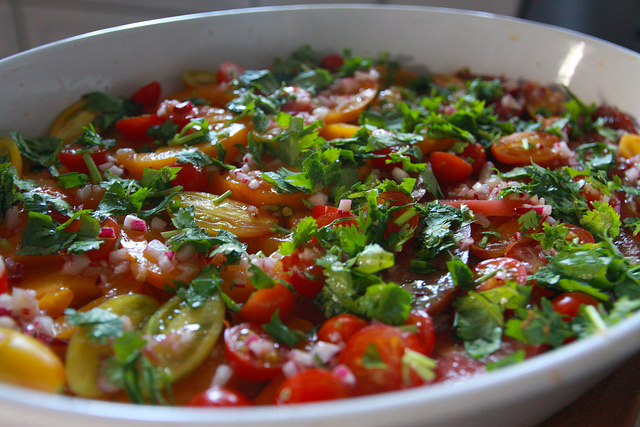 ---
Mint Syrup: It's a Classic for a Reason 🍹
Refreshing cocktails are the life-blood of summer nights.  Keep it cool and easy with some homemade Mint Syrup, and you're always ready for mojitos, juleps, and so much more! Plus, mint syrup dresses up fresh fruit, transforms vanilla ice cream into fresh mint ice cream in a jiffy, and makes an array of virgin drinks in reach within seconds.
Look, mom, no ovens!
Thank goodness.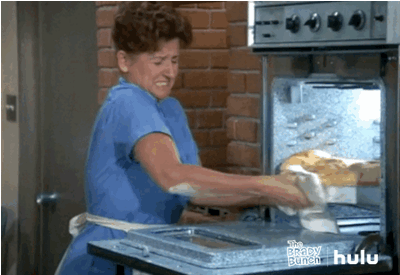 We're so proud of you, kid-o. 😉